Shire makes two promotions
David Colpman to head global Business Development team, while Ann Judge becomes global head of HR
David Colpman
Shire, a global specialist biopharmaceutical company based in Dublin, Ireland, has made two promotions at its business development and human resources teams.
David Colpman, senior vice president, has assumed responsibility for leading Shire's global Business Development team. After nearly eight years at Shire, Barbara Deptula, executive vice president and chief corporate development officer, will retire on 29 June.
Colpman has more than 12 years' experience with Shire, and has been the lead on many of the company's significant deals.
Before joining Shire he worked at Glaxo Wellcome, Novo Nordisk and Boots Pharmaceuticals in a variety of business development and commercial roles. He began his industry career at ICI (now AstraZeneca) in formulation and manufacturing. He will report to chief executive Angus Russell.
Ann Judge
In a second appointment, Ann Judge, senior vp of Shire's global Human Resources (HR) team has joined the Shire Leadership Team.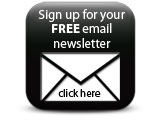 Judge has more than 20 years of global HR experience in the pharmaceutical, chemical, and oil and gas industries, having begun her career with Dow Chemical. She lived and worked in Germany in the late1990s and relocated to Switzerland in early 2000s, where she also supported the commercial Asia Pacific Region. She joined to lead the global HR team at Shire in late 2010, after six years with Wyeth Pharmaceuticals.
Companies