Sinclair Pharma names Head of CEE & MEA region
Umberto La Magna
Sinclair Pharma has announced the appointment of Umberto La Magna as its new head for the Central and Eastern Europe (CEE) and Middle East and Africa (MEA) regions, effective immediately. La Magna will be based in London.
In his new role, La Magna will be responsible for driving growth and profit through implementation of a global strategy into the CEE and MEA regions and will report directly to Kamal Abbasi, Vice President of Intercontinental regions.
Umberto La Magna is an experienced executive in the medical aesthetic market. He has held several positions before joining Sinclair Pharma, most recently as Head of Central South East Europe for Baxter International, based in Prague.
Before Baxter, La Magna worked for 15 years within Allergan Pharmaceutical, and most recently was Associate Vice President for the Middle East and North Africa region, based in Dubai. Prior to this assignment, La Magna was leader of the Emerging Markets clusters within Allergan Medical Aesthetics business franchise where he managed multiple markets across Central East Europe and Middle East and Africa.
La Magna has also served in several senior roles in sales and marketing within companies including Covidien (Now Medtronic), Sunrise Medical and W.L. Gore INC.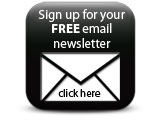 "Umberto is a highly accomplished pharma executive with a long history of proven success leading major healthcare brands and franchises in both the CEE and MEA regions" said Chris Spooner, Sinclair CEO. "As Head of these two regions, he will bring a wealth of experience and his leadership will be instrumental in leading our expansion and growth in these critical territories," Spooner concluded.