SkyePharma signs exclusive licensing agreement to access Lucideon's abuse deterrent drug delivery technology
Drug Delivery | Finance | Research
First product to be developed for the growing $11bn US opioid market
SkyePharma, a UK-based oral and inhalation drug development company, has signed an exclusive development and licensing agreement with Lucideon.
Under the agreement, SkyePharma gains access to Lucideon's iCRT-deter abuse deterrent controlled release technology.
SkyePharma will initially use the technology to develop an abuse deterrent formulation of a major opioid for the US market, which according to GBI Research is set to grow from $11bn in 2014 to $17.7bn by 2021.
Over the coming months, the firms will assess the feasibility of using the technology in this novel way. SkyePharma will fund the development work and its oral business will formulate the product and complete an abuse deterrence challenge study. Lucideon will provide specialist expertise with its technology. If the feasibility stage is successful, SkyePharma plans to develop the product as a generic for the US market.
Lucideon's iCRT-deter proprietary oral drug delivery platform technology enables drug products to retain their controlled-release properties regardless of tampering methods such as chewing, crushing and heating.
SkyePharma's oral business has proven expertise in developing controlled-release oral pharmaceutical products and has the capabilities, in its Lyon, France facility, to formulate product and manufacture clinical trial supplies.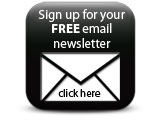 Lucideon is eligible for milestone payments as the development progresses as well as a single-digit share of SkyePharma's royalty revenues from in-market sales of the product. Assuming a successful development, the investment by SkyePharma is expected to be around £4m over four years.
Companies