Sobi signs manufacturing agreements with Pfizer
Contract Manufacturing | Equipment | Research
Sobi is dedicated to developing and delivering innovative therapies for rare diseases
Swedish Orphan Biovitrum (Sobi) has extended its existing manufacturing agreement with Pfizer for the drug substance for ReFacto AF/Xyntha.
The agreement has been extended until 31 December 2023, and the drug substance will continue to be manufactured in Sobi's good manufacturing practice (GMP)-compliant biologics facility in Stockholm, Sweden.
In addition to building on the companies' long and successful relationship, Sobi has decided to move the production of the Kineret drug substance to Pfizer's manufacturing site in Strängnäs, Sweden.
The technology transfer will enable a more cost-effective supply and will also significantly expand capacity to support the growth of Kineret in existing and planned indications. The technology transfer has been initiated and is expected to be completed in time to support the launch of Kineret in the potential new indications.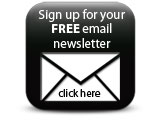 'We are excited to extend the manufacturing agreement and further develop our successful partnership with Pfizer,' said Kirsti Gjellan, Senior Vice President Biologics Development and Supply at Sobi. 'We are also very pleased to be able to transfer our Kineret drug substance production to Pfizer's world class manufacturing site in Strängnäs to meet the increasing demand from healthcare professionals treating patients with auto-inflammatory diseases around the world.'
Companies