Sonoco ThermoSafe adds Via temperature-controlled packs for clinical trials shipments
Available in a range of temperatures, sizes and durations
Sonoco ThermoSafe, a global provider of temperature-controlled packaging, has launched the Via series of temperature-controlled packs that maintain pharmaceuticals, biologics, vaccines and other high-value products within a specified temperature range during transport.
The US company offers a full complement of temperature ranges, sizes and durations.
Ben VanderPlas, Sonoco ThermoSafe's Global Product Manager, says the Via series is the company's most technologically advanced temperature-controlled shipping system.
'We have incorporated a number of key features, including a modular design, allowing our customers easily to convert from a reusable system to a one-way configuration,' he says.
The Via series features simple and fast assembly and zero refrigerant bench time
'The Via series features simple and fast assembly and zero refrigerant bench time, which can save 30 minutes to over an hour during product loading, greatly reducing our customers' operational complexities.'
Vishal Khushalani, Director, Global Marketing and Business Development at Sonoco ThermoSafe, added: 'Using insights from our clinical trials customers, we have been able to offer a high performance shipping system that ensures product efficacy while decreasing total cost of ownership. Additionally, Via shippers are manufactured with environmentally friendly materials and include our PureTemp vegetable oil-based phase change materials (PCMs), which are non toxic and non flammable.'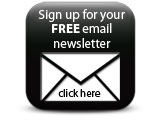 The Via series maintains refrigerated, controlled room temperature (CRT), or frozen temperatures for one to five days depending on configuration. Four payload sizes, ranging from 3 to 11.5 litres, are available.
Companies