Spain's pharma market set to stabilise, surpassing $25bn by 2021
Spanish government support has played a significant part in the slight rise in value of the pharmaceutical market, say GlobalData
The Spanish pharmaceutical market is set to see a slight rise in value from $23.7bn in 2016 to $25.1bn by 2021, according to research and consulting firm GlobalData.
Driving growth factors for the market include the consolidation of the biotechnology sector, government support, infrastructure for innovation, a highly qualified workforce and a favourable cost benefit ratio of human capita. The ageing population will also play a significant role in driving Spain's healthcare sector to 2021.
The introduction of e-health services allows patients to make appointments and obtain prescriptions online, improving access and thus driving the healthcare sector.
Currently, a strong R&D infrastructure and the introduction of tax incentives mean demand for innovative medicines is helping the Spanish pharmaceutical market. The tax incentives meant that the pharmaceutical industry invested $1.2bn in R&D in 2015.
Government measures
GlobalData's latest report states that the introduction of tax incentives for R&D spending by the Spanish government has assuaged the effect of austerity measures introduced in 2010, allowing the pharmaceutical space to see some recovery.
Price containment measures introduced by the government include forming homogenous groups of substitutable products so that pharmacists can provide the cheapest drug, eliminating the two-year period that existed for pharmaceutical companies to reduce the price of their medicines below the reference price, and making it mandatory for pharmacists to dispense the cheapest available medicine.
Such measures played a part in restricting growth of the pharmaceutical industry, which contracted in value by 13.7% between 2010 and 2014.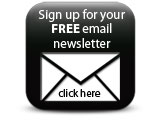 The research company identify one other boon to the industry as a result of government investment: the implementation of electronic clinical records and use of ICT to integrate the services provided by public hospitals with those of the National Health System.
Companies