TD Packaging gains Schedule II licence
Contract Manufacturing | Packaging
Gives Swindon firm scope to pack a wider range of products and expand its services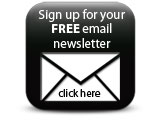 TD Packaging Swindon, a United Drug Packaging Group Company, has recently been granted a licence by the UK Home Office to handle Schedule II products.

The contract packaging firm provides a full one-stop service for pharmaceutical products into bottles, blisters, liquid filling and labelling.

Tony van Bijleveld, managing director Europe, said having the ability to pack Schedule II products gives TD Packaging Swindon the scope to pack a wider range of products and expand its service offering.

'The licence enables us to utilise our current facility to handle 100+ pallets of Schedule II product at one time,' added van Bijleveld. 'A dedicated Schedule II production suite has the capacity to pack in excess of 15 million blisters of Schedule II product per year.'

Van Bijleveld said the planning, construction and granting of the licence by the Home Office cost in excess of £200,000 and took six months of dedication and hard work by all the staff in Swindon.

'We could not have done it without them and I share their pride in completing the project on time and on budget. We are always looking to improve the range of our services for our customers and now we are ready to win more business from existing, or potential new customers, looking to outsource the packing of their Scheduled products,' he said.