Takeda to acquire Multilab of Brazil
Part of Takeda's plan to strengthen its position in emerging markets
Takeda Pharmaceutical Co is to purchase Brazilian firm Multilab Indústria e Comércio de Produtos Farmacêuticos (Multilab) for BRL500m (US$246m; €196m) in cash, plus up to BRL40m in future milestone payments.
Under the transaction, the Japanese drugmaker will strengthen its position in Brazil and become one of the top 10 pharmaceutical companies in the country.
Takeda expects the deal to be finalised by the end of Q2. Other financial conditions were not disclosed.
Multilab, based in São Jerônimo/Rio Grande do Sul, employs around 650 people and had annual net revenues of BRL140m in 2011. It sells branded generics and over-the-counter (otc) pharmaceutical products. Retail sales grew by more than 20% a year from 2009–2011.
Takeda has an established presence in Brazil, manufacturing and marketing both prescription drugs as well as otc brands such as Neosaldina (analgesic), Eparema (digestive) and Nebacetin (anti-bacterial).
Multilab's leading products include Multigrip, Brazil's best-selling otc product for cold and flu treatments.
Multilab has well-established distribution through regional wholesalers and small-to-mid-sized independent pharmacies, in particular in Brazil's emerging northeast region, which will complement Takeda's strong relationships with major wholesalers, key chains and pharmacies in more established cities and state capitals.
'This acquisition significantly reinforces Takeda's position in Brazil, which is the world's sixth-largest economy and the biggest in South America,' said Jostein Davidsen, corporate officer, head of emerging markets commercial operations for Takeda.
'Takeda has ambitious plans for growth in emerging markets. Brazil is our second-largest emerging market after Russia/CIS in terms of revenues and the acquisition of Multilab is a clear signal of our intention to become a significant player both in Brazil and other high-growth markets.'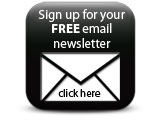 Hilton Cavedon, executive director of Multilab, added: 'Multilab will benefit from becoming part of the Takeda group, enabling the company to reinforce its market position and reach more patients with its key products in Brazil.'
Companies