Takeda to acquire Nycomed in €9.6bn deal
Transaction excludes US dermatology business of Nycomed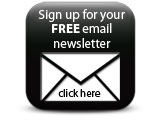 Japan's Takeda Pharmaceutical Company has agreed with to buy Nycomed of Switzerland for €9.6bn (US$13.7bn).

The deal will make Japan's largest drugmaker a bigger player in Europe and broaden its distribution in emerging markets worldwide.

Zurich-based Nycomed will become a wholly owned subsidiary of Takeda within 90 to 120 days. The transaction excludes Nycomed's US dermatology business.

Yasuchika Hasegawa, president and ceo of Takeda said the deal enables Takeda to maximise the value of its portfolio and gives it an immediate strong presence in high-growth emerging markets, while doubling its European sales.

'Nycomed's strength in a geographically wide range of markets and its diverse talent base will be a strong driver toward better health for patients worldwide through leading innovation in medicine,' he said.

The acquisition includes the roflumilast franchise (Daxas brand in Europe), a treatment for chronic obstructive pulmonary disease (COPD), which is expected to be a major source of revenue growth for Takeda. Nycomed's portfolio also includes over-the-counter products.

In addition, it will bring Takeda an immediate increase in cash flow with Nycomed's more than b2.8bn in annual revenue, excluding the US dermatology business.

'The combination of Takeda's successful track record of innovation with Nycomed's efficient commercialisation and manufacturing infrastructure will create a global player with a phenomenal ability to bring medicines to patients and healthcare providers around the world,' said Håkan Björklund, chief executive of Nycomed.

Since being acquired by Nordic Capital along with co-investors in 2005, Nycomed has followed an aggressive growth strategy.

'The investment in Nycomed has outperformed even the highest expectations. We are proud to have contributed to Nycomed's development into a world-class pharmaceutical company with a strong market position and product pipeline,' said Kristoffer Melinder, managing partner of NC Advisory, an advisor to the Nordic Capital funds.

'I feel confident that Takeda will be able to further build upon Nycomed's potential and create an even stronger company with a global market presence.'

Nycomed's US dermatology business is the leading supplier of prescription topical dermatological products in the US. It will become an independent corporation, owned primarily by Nordic Capital Inc, Credit Suisse and Avista Capital Partners, its current private equity partners, who are selling the rest of the business to Takeda.

The company, including its Fougera and PharmaDerm divisions, will retain its company headquarters in Melville, New York and Steve Andrzejewski will remain as chief executive officer.

Björklund said the US dermatology business 'has a highly promising future under the new and highly supportive ownership structure'.


Companies