Technology company launches product verification solution for drug suppliers
Chronicled's platform assists drug supply chain stakeholders with complying with the saleable returns requirements of the Drug Supply Chain Security Act
Chronicled has launched its MediLedger product verification solution. The platform assists drug supply chain stakeholders with complying with the saleable returns requirements of the Drug Supply Chain Security Act (DSCSA).
The MediLedger solution is a collaboration between the leading pharma manufacturers, wholesale distributors, and innovative industry solution providers. This range of bodies have come together to create a product verification ecosystem which relies on open standards, blockchain hosted look-up directory, and encrypted peer to peer messaging to enable the Pharma industry to check the authenticity of prescription medicines as required by DSCSA.
The launch of this network comes five months in advance of the regulatory deadline in late November 2019.
MediLedger Product Verification is an output of the MediLedger Project which has been coordinated by Chronicled, a San Francisco based technology company who for more than four years has leveraged blockchain to power smart, secure supply chain solutions.
Chronicled is helping the pharmaceutical industry to launch a permissioned blockchain network based on open standards and specifications. The nodes are distributed and operated by industry participants and technology providers who serve the industry. This is possible due to cryptographic constructs Chronicled has developed which solve data privacy challenges.
Susanne Somerville, CEO of Chronicled, said: "Our industry has come together over the last 18 months to define, build, and test the MediLedger Product Verification Solution. We are especially thankful for the collaboration of the incumbent solution providers who are hosting and operating this truly decentralized blockchain network. We believe this is only the beginning of industry problems that can be solved using this innovative technology."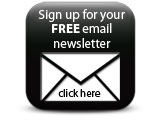 In the future, additional protocols are planned, which will allow compliance with upcoming DSCSA requirements and to enable significant cost-saving improvements in the industry's revenue management processes.
Companies