Teva to acquire Japanese generics manufacturer
Deal will make Teva a leader in the Japanese generics market
Teva Pharmaceutical Industries, the world's largest generic drug maker, has signed a definitive agreement to acquire 57% of the shares in privately-held Taiyo Pharmaceutical Industry Co for US$460m (€324m) in cash paid to private shareholders. Teva will also extend an offer to purchase all remaining outstanding shares of Taiyo.
Taiyo is the third largest generic pharmaceutical company in Japan with sales of $530m (€373m) in 2010. The company has one of the most comprehensive generic product portfolios in the Japanese market with more than 550 generic drugs in a variety of therapeutic areas and dosage forms.
Taiyo's marketing efforts are supported by a strong back-end with top tier production capabilities in a wide range of technologies (including sterile manufacturing) in two manufacturing facilities, as well as a strong r&d team and local regulatory expertise.
'This acquisition will enable Teva to deliver on our strategic objective of becoming a leading player in the fast-growing Japanese generics market. In fact, we now expect to reach our 2015 target of $1bn in sales in Japan ahead of schedule,' said Shlomo Yanai, Teva's president and ceo. 'Taiyo's strong market reach, cutting-edge production facilities, and large product portfolio, combined with Teva's scale and capabilities, will enable us to offer a much wider range of high quality, affordable generics to a much larger segment of the Japanese market.'
Japan is the second largest pharmaceutical market in the world, valued at $96bn (€68bn) in 2010 with a relatively low rate of generic penetration of 23%. The Japanese government has expressed its intention to increase generic penetration to 30% by 2012.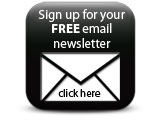 Teva expects to complete the transaction by the end of the third quarter, subject to the approval of Taiyo's shareholder meeting and customary closing conditions.
Companies