The RSC Returns to Lab Innovations 2016
The Royal Society of Chemistry will cover critical industry topics during the Lab Innovations show on 2 - 3 November at the NEC, Birmingham
Professor Jim Al-Khalili, British Scientist, theorist, author and broadcaster will speak at the NEC Birmingham
The Royal Society of Chemistry (RSC) is returning to Lab Innovations 2016, the UK's only event dedicated to laboratory professionals, to host a two-day conference in its own dedicated theatre.
The hotly anticipated conference programme, taking place at the NEC Birmingham, will feature leading speakers from the laboratory industry who will take to the stage to discuss a series of key topics, including digital healthcare and elemental discovery.
Alongside an array of inspiring seminars, the conference boasts keynote sessions from two internationally renowned figures, who have firmly made their mark on the laboratory industry: Professor Jim Al-Khalili, British Scientist, theorist, author and broadcaster and Greg Foot, popular BBC science presenter.
Biologists are increasingly having to deal with quantum mechanics, due to recent research which suggests that plants use quantum coherence to calculate the most efficient route for sunlight to get to their photosynthetic cells. Intriguingly, it also appears that some birds use quantum entanglement to see the earth's magnetic field for navigation.
With this in mind, Jim Al-Khalili will present his keynote session titled 'Is Life Quantum Mechanical? The Emerging Science of Quantum Biology'.
He will explore the exciting new field of Quantum Biology and what it might mean for the science community.
On day two of the conference, attendees can join Greg Foot for his keynote session, as he explores 'Labs at the Extremes'.
Greg will discuss his trek to the world's highest pop-up lab at the Everest Base Camp and his dive 1,000ft below the ocean to measure the health of the planets beating heart.
On day one, a host of industry experts will also take to the stage including Michael Brand, Founding Director of Captum Capital.
He will outline how sensors in healthcare have progressed throughout the years and the impact they have had on the industry.
Sticking with the healthcare theme will be, Heather Fraser, Global Lead for Life Sciences and Healthcare at IBM UK, who will explore 'Digital Reinvention across the healthcare ecosystem'.
Trevor Smith, Managing Director at Bedford Scientific, will deliver his presentation: 'Breath Analysis: Clinical Research to the End-User Market'. During this talk he will consider how breath research, which is being used to solve applications in identifying volatiles for medical diagnosis, has been taken to the end user.
Wrapping up the first day of thought-provoking content will be Diane Turner, Senior Consultant and Director at Anthias Consultants.
Her training presentation, 'Sampling methods – Splendid, Salubrious, Succinct or just Simple?', will give attendees a taste of the different sampling and sample preparation methods that can be automated onto a gas chromatograph. This will include a discussion on how to select the best technique for your application.
Roy Wogelius, Professor of Geochemistry at the University of Manchester, will kick off day two. He will show how synchroton methods, and other state of the art techniques, are used on fossils to give unprecedented information about the biochemistry of ancient life.
Even though there have been huge advancements in explaining the molecular basis of evolution, we are still in the dark about the origins of life.
With the rock record running out before life was established and the genetic record hitting an 'event horizon' at the last common ancestor, Dr Matthew W. Powner, Reader of Organic Chemistry and Chemical Biology at University College London, will consider the complex question – how do we formulate questions and research that can address the origins of life?
Finally, bringing the conference to a close, Caroline Raine, Chemical Legislation Expert at the National Chemical Emergency Centre, will deliver her session 'Poison Centres – What LIP Article 45 Means for Industry'.
Running alongside the RSC conference programme will be a full exhibition featuring the latest laboratory technologies, analytical equipment and cleanroom techniques from leading industry companies. Plus, Campden BRI, the UK's largest independent food and drink research body, will return to carry out its educational workshops and free-to-attend seminars.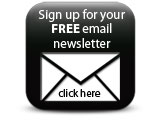 Honeywell, Beckman Coulter, Miele UK and Total Laboratory Services are just some of the big name first-time exhibitors signed up for Lab Innovations 2016, the UK's only event dedicated to laboratory professionals. The event also has a record number of suppliers on board, many of whom will be launching new products to the UK market.
Companies