Thermo Fisher Scientific presents new fully integrated laboratory analyser
Thermo Scientific Cascadion SM Clinical Analyser introduced at EuroMedLab 2017
Thermo Scientific Cascadion SM Clinical Analyser
Thermo Fisher Scientific has introduced the Thermo Scientific Cascadion SM Clinical Analyser at EuroMedLab, bringing together the ease of use of clinical analysers with the selectivity and sensitivity of liquid chromatography-tandem mass spectrometry (LC-MS/MS).
Thermo Fisher Scientific Inc. serves the science industry by helping its customers accelerate life sciences research, solve complex analytical challenges, improve patient diagnostics and increase laboratory productivity.
The fully automated analyser is designed for use in a variety of settings, including hospital laboratories, and to provide results for a range of clinical tests.
The Cascadion clinical analyser will be available for demonstrations during EuroMedLab 2017, taking place 11-15th June, in Athens, Greece.
The Cascadion will be commercially available in Europe, followed by the U.S., once regulatory approvals have been received.
"Thermo Fisher is uniquely positioned to deliver an automated clinical analyser that builds on our leading mass spectrometry platform," said Alan Sachs, chief scientific officer at Thermo Fisher Scientific. "It's designed to provide clinical laboratories with a solution that is both efficient and effective in providing results for some of the most sought after clinical tests. Cascadion has the potential to set new standards in the detection and measurement of specialty small molecule assays in the clinical lab."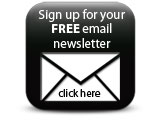 The Cascadion system was completely designed and built using Thermo Fisher products and technologies. Featuring turnkey operation, it is designed to be used by laboratory staff with no specialised knowledge required.
Featured Companies