Thermo Fisher introduces Revco UxF freezers
Available in five sizes
Revco UxF freezers are avaiable in five sizes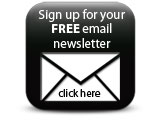 Thermo Fisher Scientific has introduced its portfolio of Revco UxF Series ultra-low temperature (ULT) freezers.

Available in five sizes, with capacities from 421 to 949 litres (14.9–33.5ft3), internal space is maximised, within a small laboratory footprint.

In addition, the new design of the cabinet and its vacuum panel insulation allow up to 70,000 2mL tubes or 118,300 1mL Thermo Scientific Cryobank tubes to be stored at any one time.

Providing advanced temperature uniformity throughout the internal chamber, usable space is maximised, making it the ideal choice for any space-restricted laboratories.


Featured Companies