Tim Edwards becomes chairman of BIA in UK
Chief executive of Cellzome succeeds Dr Clive Dix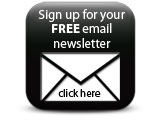 The BioIndustry Association (BIA) board has elected Tim Edwards as its new chairman. He succeeds Dr Clive Dix, who steps down following two-and-a-half years as chairman, but will remain a member of the BIA board.

Edwards is chief executive of drug discovery company Cellzome and previously held various positions at British Biotech.

'I eagerly look forward to helping the BIA build on the successes it has achieved to date. The UK life sciences sector continues to face a number of challenges which the BIA can help its members address and overcome,' he said.


Companies