Topas Therapeutics appoints new Chief Development Officer
Topas Therapeutics, a German company focused on developing novel therapeutics to treat immune-mediated and autoimmune diseases, appointed Rupert Sandbrink to the newly created position of Chief Development Officer and Chief Medical Officer.
Sandbrink began his career in the pharmaceutical industry as clinician for Schering, working for close to a decade here before its eventual acquisition by Bayer; the last position he held before the merger was as VP and Head of Global Medical Developments Specialised Therapeutics.
Upon joining Bayer, Sandbring held the role of VP and Head of Global Clinical Development Neurology, Ophthalmology, Haematology and Immunology. He stayed at Bayer for another 9 years before moving onto the Danish pharma company, Forward Pharma. Here he carried out the role of Executive VP of Multiple Sclerosis/Neurology & Immunology.
Sandbrink left his position at Forward Pharma after a year and a half to take up his new position at Topas. During the last decade, he has held a position as Lecturer at the University of Dusseldorf and is the author of more than 80 scientific and review articles.
Sandbrink said: "I am excited to have the opportunity to join Topas as the company prepares its first programmes for clinical development. I am impressed with the company's novel technology platform and also with the board and its strategy to support the company. I look forward to driving Topas' development efforts and advancing our exciting programmes into and through the clinic and the regulatory process."
Timm Jessen, CEO at Topas Therapeutics, said: "Rupert has a long and successful track record of bringing drugs and biologics through clinical development and regulatory approval. While at Bayer/Schering, he led global clinical development for a variety of programmes and is well versed in trial development and in interacting with regulatory agencies."
"He also has experience in a variety of innovative therapeutic technologies, including gene therapy, cell therapy and nanotechnology. He brings the critical expertise and experience that will help us immensely as we advance and prepare to enter our first programme into the clinic. I am very excited to have him join the Topas team."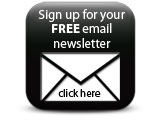 For Topas, it represents another signal of growth for the company — coming not long after it announced that it had signed a deal with Eli Lilly to develop compounds targeting inflammatory and autoimmune diseases.
Companies