Toshiba's B-EX4T3 sets new standard in industrial barcode printing
Toshiba TEC, an imaging solutions provider, has announced the latest addition to its B-EX4 industrial thermal printer range, the B-EX4T3
With a multitude of cutting edge features, it combines fast output with efficient accuracy and creates impeccably detailed labels as small as 3 mm high, or as large as 498 mm in length.
As with all Toshiba TEC devices, the B-EX4T3 combines state-of-the-art technology with usability, reliability and the lowest possible total cost of ownership.
Designed to make business workflows run smoothly, it is perfect for a wide range of applications — from automotive, chemical, pharmaceutical, textile, electronics, to food and beverage, retail, and healthcare.
Reliability and performance usually have an additional cost but with the B-EX4T3 premium capabilities come as standard.
Boasting impressive image quality to ensure data is easy to read, its 600 dpi resolution ensures crystal clear output.
The B-EX4T3 printer is easy to maintain, with long life parts and with full flexibility when it comes to connectivity and compatibility.
These features combine to offer excellent value for money and like all other products in the B-EX4 series the B-EX4T3 has low energy consumption and meets the most stringent environmental regulations.
With a durable design that ensures maximum up time and protection against the knocks that are commonplace in industrial environments, the B-EX4T3 has unrivalled operator usability thanks to innovative technology such as double ribbon motor control, snap-in print heads and field upgradeable options.
Centre aligned media ensures even pressure across the label no matter the width used and by using Toshiba TEC's own brand ribbons, it is possible to further lower the total cost of ownership by avoiding the unnecessary wear and tear associated with the use of third party products.
"Devices are getting ever more compact, the need to print information on small labels becomes critical to businesses," said Deyon Antoine, Product Manager at Toshiba UK Imaging Systems.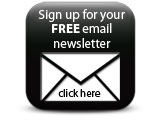 "With the B-EX4T3 customers now have the capability to print in high resolution on labels as small as 3mm and peel those reliably. Just as importantly, incorporating the type of industry leading technology that our customers have come to expect, the B-EX4T3 can help automated workflows to run smoothly, which also helps increase the overall efficiency of a business."
Companies