TraceGold GC columns process highly active samples
Resistant to the column breakdown and bleed often caused by repeated sample runs
TraceGOLD gas chromatography metal columns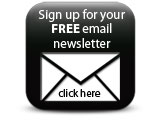 Thermo Fisher Scientific, a leading supplier of scientific instruments, says its TraceGOLD gas chromatography (GC) metal columns set a new benchmark in high-temperature performance. These metal capillary columns are for higher temperature ranges than standard GC columns and can process highly active samples and analytes without incurring any damage, the firm says.

Thermo Fisher says the new columns are resistant to the column breakdown and bleed that is often caused by repeated sample runs.

TraceGOLD GC metal columns are available in three stationary phase formats: TG-1MT, TG-5MT and TG-WAXMT, in a range of column lengths, internal diameters and film thicknesses.

GC is a common technique used in the analysis of volatile and semi volatile compounds, and TraceGOLD GC metal columns are optimised to enhance analytical workflows, particularly for petrochemical, environmental, forensic science and food safety applications.


Featured Companies