Transgene to cut 120 jobs as part of corporate restructuring plan
Plans to outsource manufacturing and pharmaceutical development activities
Transgene, a French biotechnology company specialising in treatments for cancer and infectious diseases, is to cut 120 jobs as part of a restructuring plan to 'maintain its competitiveness and to ensure a sustainable future'.
The company says it will 'terminate its stand-alone pharmaceutical development and bio-manufacturing capabilities', which will mean terminating positions in manufacturing and support.
Transgene has informed the representatives of the works council of its intentions and says it is committed to finding new positions for affected employees in other companies owned by Institut Merieux, its main shareholder. Vaccine manufacturer ABL, a US subsidiary of Institut Mérieux, proposes to offer positions, at its facility in Illkirch, France, to 'a significant number of Transgene's employees involved in manufacturing and related activities'. Exact numbers were not specified.
Transgene says it will focus resources after the structuring on its core business by advancing its clinical portfolio, reorganising its research model, and outsourcing manufacturing and pharmaceutical development activities.
The company plans to continue to develop immunotherapies for cancer and infectious diseases by further developing its technology platforms and by increasing collaborations with academic institutions and hospitals, as well as with biopharmaceutical partners.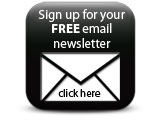 Transgene said it will provide additional details on its updated clinical development plan in the near future.
Companies