TxCell names Lonza as its CAR-Treg cellular product manufacturer
Master Service Agreement signed between Lonza Pharma & Biotech and TxCell for the manufacture of TxCell's HLA-A2 CAR-Treg cellular product (TX200)
TxCell SA and Lonza Pharma & Biotech today announced entering into a Master Service Agreement for the manufacture of TxCell's HLA-A2 CAR-Treg cellular product (TX200), which is in development for the prevention of chronic rejection after organ transplantation.
"Lonza is a tremendous partner with a highly successful track record in manufacturing cell and gene therapies, including CAR-T," said Stéphane Boissel, CEO of TxCell.
"Lonza's skill and know-how will provide the support and expertise necessary to develop our lead CAR-Treg programme, which is on track to enter the clinic. Our therapy has the potential to offer transplanted patients a new option to prevent graft rejection, an area of significant unmet medical need."
"We have been following TxCell's progress closely in the buoyant cellular immunotherapy space," said Andreas Weiler, Global Business Unit Head, Emerging Technologies, Lonza Pharma & Biotech.
"TxCell's trust in Lonza further demonstrates our leadership role in the cell and gene therapy space. We are keen to remain at the forefront of cell therapy manufacturing by working with TxCell on their highly innovative CAR-Treg platform and taking part in their pioneering clinical study."
TxCell recently finalised its CAR-Treg manufacturing process and the transfer to Lonza started in February 2018.
According to Lonza's timeline, completion of transfer activities and start of clinical manufacturing is now expected by Q1 2019. Accordingly, TxCell now expects to file its first CTA with TX200 in the first part of 2019.
Lonza will manufacture clinical batches of TxCell's HLA-A2 CAR-Treg cellular product from its production site in Geleen (NL).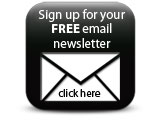 The final product could be shipped in a frozen state to clinical sites in Europe and the United States, as TxCell has already demonstrated that the drug product could be both frozen and thawed with no change in cellular phenotype and function.