Type 2 diabetes mellitus treatment market value will reach US$39bn by 2021
Several recently approved and pipeline treatments offer improvements in dosing frequency and administration methods, says GBI Research
The global market for type 2 diabetes mellitus (T2DM) therapeutics will rise in value from US$23.5bn in 2014 to an estimated $39bn by 2021, driven primarily by rising disease prevalence and the continued uptake of recently approved and emerging branded treatments, according to business intelligence provider GBI Research.
The company's latest report states that this increase, which will occur across the eight major markets of the US, Canada, France, Germany, Italy, Spain, the UK and Japan, represents a strong compound annual growth rate (CAGR) of 7.5%.
Fiona Chisholm, Associate Analyst for GBI Research, says the more recently approved drug classes, namely glucagon-like peptide-1 (GLP-1) receptor agonists, dipeptidyl peptidase-4 (DPP-4) inhibitors and sodium–glucose cotransporter 2 inhibitors, have already achieved considerable uptake and are expected to increase their market share during the forecast period.
Chisholm explains: 'In comparison with many previously marketed therapies, several recently approved and pipeline treatments provide beneficial effects, such as improved weight control and lowered hypoglycaemia risk, and offer improvements in dosing frequency and administration methods.'
'Notable examples include two recently approved once-weekly GLP-1 receptor agonists, Tanzeum and Trulicity, and an orally administered GLP-1 receptor agonist, OG-217SC, which is in Phase II development, as well as ITCA 650, a subdermally administered osmotic pump in Phase III development that requires once or twice-yearly dosing,' she added.
The analyst notes that there are also two once-weekly DPP-4 inhibitors, namely Zafatek, which has been recently approved, and omarigliptin, in the preregistration Phase of development. GBI Research's report also states that the T2DM pipeline is large, with 520 products at an active and disclosed stage of development. In particular, the late-stage pipeline includes 16 products at the preregistration Phase and 33 products in Phase III.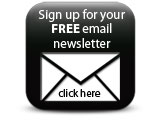 Chisholm continues: 'Many products in the late-stage pipeline belong to drug classes that are already established in T2DM treatment and only provide more convenient dosing schedules or administration routes. However, higher levels of innovation are apparent in the early-stage pipeline, which may lead to considerable improvements in safety and efficacy during the longer-term.'
Companies