UCB pulls out of deal to sell Kremers Urban
Cites conflicting timing for the acquisition including its financing and the regulatory process
UCB and the potential buyers, Advent International and Avista Capital Partners, have mutually agreed to end the transaction under which the private equity firms would have acquired UCB's US generics subsidiary, Kremers Urban Pharmaceuticals, for US$1.53bn.
UCB said it still intends to sell the business.
The company announced the sale on 7 November and a week later the US Food and Drug Administration (FDA) asked for a further bioequivalence study to confirm the therapeutic equivalence of Kremer Urban's methylphenidate hydrochloride extended-release (ER) tablets (CII) to Johnson & Johnson's Concerta drug for the treatment of attention deficit hyperactivity disorder. The action conflicted with the timing of the acquisition, its financing and the regulatory process, UCB said.
'We are of course disappointed that we could not complete the transaction as planned at this time but believe that the mutual termination is the right step to allow time for the needed evaluation of the best way forward and as a result to create the most value,' said Detlef Thielgen, CFO of UCB.
Belgium-headquartered UCB planned to use the proceeds of the sale to reduce its debt and increase its investments to accelerate growth and strengthen its pipeline in neurology and immunology.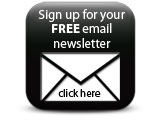 Lazard acted as financial advisor to UCB, BNP Paribas was an additional financial advisor and Covington & Burling provided legal advice.
Companies