UK continues to lag behind other countries in access to new medicines, finds report
Life Science Competitiveness Indicators compare performance of UK on global life science stage
The UK continues to lag behind other countries internationally in providing patients with access to new, innovative medicines, a Government report reveals.
The Life Science Competitiveness Indicators, compiled by the Department of Business, Innovation and Skills, look at how well the UK is performing on the global life science stage compared with other countries.
At the request of the Association of the British Pharmaceutical Industry (ABPI) the report includes an indicator which highlights the low and slow uptake of new, NICE-approved medicines launched over five years in the UK compared with Australia, Austria, Belgium, Canada, Finland, France, Germany, Ireland, Italy, Japan, Netherlands, New Zealand, Spain, Sweden, Switzerland, and the US.
This a disadvantage for patients in the UK who are not able to access the newest, most innovative medicines
Commenting on the findings, Alison Clough, Executive Director – Commercial UK, at the ABPI, said: 'The fact that uptake of new medicines is only 11% of the average of other developed countries after one year, less than a third of the average after two years, and still only half the average after four years highlights that this remains a major issue.'
She added: 'We know that these low and slow levels of uptake are even worse for non-NICE approved medicines after five years from launch. Not only is this a disadvantage for patients in the UK who are not able to access the newest, most innovative medicines when they need them, but we can now also see that this is a disadvantage to the country as a whole and is having an impact on our global competitiveness.'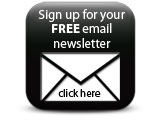 On a more positive note, according to the indicators the number of science graduates in the UK and employment in the manufacture of pharmaceutical products are slowly increasing. But they also showed that the gross value added by the pharmaceutical manufacturing industry has declined and then flat-lined since 2010, and that Government spending on research and development has fallen slightly. Exports of pharmaceuticals also fell slightly in 2013 after rising in the previous four years, but there has been a rise in foreign direct investment in the UK life science sector.