UK pharma industry hails WTO deal
Will improve import and export procedure efficiency
The UK pharmaceutical industry has welcomed last month's World Trade Organisation (WTO) trade facilitation agreement, saying it will improve the efficiency of import and export procedures that hold up deliveries of pharma products.
'It [the deal] improves transparency and predictability of customs process,' said Sean Palmer, spokesperson for the Association of the British Pharmaceutical Industry (ABPI).
Key trade barriers for the pharma industry include 'unreasonable delays in customs, arbitrary interpretation of requirements and lack of transparency and predictability in customs regulation,' he explained.
Palmer said developing countries in particular would 'greatly benefit' from the deal.
'They will receive assistance to significantly modernise their customs and improve the ease of doing business in their economy, with positive impact on trade and investments,' he said. Removing costly trade barriers would mean patients having improved access to cheaper medicines and vaccines, he added.
Gita Wirjawan, Chairman of the December 2013 WTO ministerial conference in Bali, Indonesia, said at its conclusion that the agreement would 'smooth the flow of goods across borders and provide more certainty for business', cutting the cost of trading and creating up to US$1 trillion in value for global business.
The meeting urged WTO members to publish all import procedures, charges, tariffs and appeal systems, and stressed that penalties for breaking customs rules should depend on the severity of the breach rather than countries encouraging officials to impose them arbitrarily.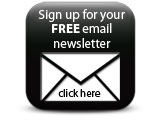 'The ABPI will monitor the impact of the agreement once it is ratified by the WTO General Assembly later this year,' said Palmer.