US tissue chip technology enables more effective drug testing
Researchers will refine existing 3D human tissue chips and combine them into a cohesive system that will mimic the human body
The National Institutes of Health (NIH), the US government's medical research agency, plans to use novel hybrids of IT and living tissue to help pharma companies test the potential effectiveness of new medicines.
Scientists in the US$17m project aim to perfect so-called 'tissue chips', which are miniature models of organ tissues built on transparent microchips lined with living cells and designed to act like specific organs. These synthetic units allow researchers to probe the response of body tissues in ways that could not be handled in vivo, in animals and standard cell models.
Researchers will refine existing 3D human tissue chips and combine them into a cohesive system that will mimic the human body.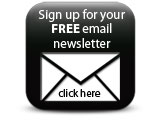 The technology 'could be revolutionary in providing a faster, more cost-effective way of predicting the failure or success of drugs prior to investing in human clinical trials,' said Christopher Austin, Director of the National Center for Advancing Translational Sciences (NCATS), the organisation leading the research.