Unither selects Burkert Element diaphragm valves for automated production line
As part of modernisation of plant in Gannat, France
Unither has selected Burkert to supply equipment for a major modernisation of its plant at Gannat, France
Unither, a manufacturer of dosage forms headquartered in Paris, France, has specified Bürkert's AS-i communication bus facilities, remote visualisation capability and easy clean, stainless steel Element diaphragm valves as part of a major modernisation of its plant at Gannat, France.
With five production sites, a research and development centre, and commercial offices in Paris, Unither manufactures pharmaceutical formulations used by European pharmaceutical laboratories and producers of generic drugs (in particular, eye drops, physiological saline solutions and anti-asthma drugs in sterile soluble unit doses). It has a turnover of €151m and a workforce of 850 people.
The Gannat site, which employs around 150 people, specialises in the manufacture of soluble tablets, dry formulations and anal suppositories.
Unither is modernising production equipment at the plant
Unither is modernising its production equipment at the plant, with the aims of increasing production efficiency, improving safety and meeting the strictest pharmaceutical standards. In addition, Unither also wanted to develop and install an AS-i communication bus, to make its production as flexible as possible.
With all these objectives in mind, the operators of the Gannat site approached Bürkert because of its expertise in and experience of pharmaceutical processes.
The new installation is equipped with a number of intelligent Element diaphragm valves, which according to Bürkert, offer a high degree of modularity with embedded diagnostic tools, guaranteeing maximum reliability and safety. Limit switch devices with AS-i communication are installed on each pneumatic valve.
The installation consists of a tank bottom drain valve type 2105, a draw-off valve type 2014, 2-way manual and automatic valve types 3233 and 2103, as well as the multi-port Element valve block, type 2034. The tank bottom drain valve is designed for regulation of ultra-pure, sterile, aggressive or abrasive fluids. It guarantees total draining of the tank and offers optimum possibilities for refilling.
Among the advantages offered by the new system are the stainless steel design of all valve types and the AS-i type 8691 device with high intensity, multi-colour position indicator for visualisation of the valve state from a distance.
The Element diaphragm valves provide maximum reliability and safety for the most exacting users, Bürkert says. They offer the advantages of being easy to use, through simplified adjustment, excellent diagnostics and visualisation, ergonomics, safety of use, adaptability, and ease of electrical and pneumatic connections. In addition, start-up times are reduced by simple automatic regulation of the travel limits (auto-tune function), and an integrated filter on the pneumatic supply secures reliability.
The 2-way diaphragm valves, 'zero deadleg' draw-off valves, and the tank bottom drain valves have been supplied in diameters from 8 to 150mm.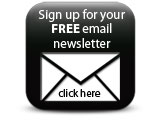 The FDA and USP class VI approved membrane supplied with the valves is made from EPDM, PTFE/EPDM or advanced PTFE/EPDM. The valves can withstand a pressure of 10 bar and a fluid temperature between –10°C and +150°C.
Featured Companies
See also