University of Toronto in collaboration with Janssen and Johnson & Johnson Innovation
Three-year agreement will support research on treatments for major brain disorders
The University of Toronto in Canada has entered into a new strategic open innovation collaboration with Janssen facilitated by the Johnson & Johnson Innovation centre of California that will support research through the Collaborative Center for Drug Research (CCDR). The three-year agreement will help identify and validate new therapeutic targets that could advance clinical treatment for major brain disorders, including mood disorders and Alzheimerís disease.
Under the terms of the agreement, the CCDR will issue three calls for proposals over three years. Collaborative and open-source research projects will be solicited from researchers at U of T and its affiliated hospitals through the Toronto Academic Health Science Network. Scientists from Janssen will work with U of T researchers to provide the drug discovery expertise required to rapidly develop new medicines from basic science innovations.
'The potential for tremendous gains in human health can be found in working together in an open innovation partnership,' said Professor Peter Lewis, U of Tís interim vice-president, research and innovation. 'Janssenís support of open discovery furthers U of Tís research goals, while identifying new therapeutic options that can provide new treatment options for patients.'
The CCDR was established in 2013 and brings together researchers from the Faculty of Medicine, the Leslie Dan Faculty of Pharmacy and the Centre for Addiction and Mental Health (CAMH).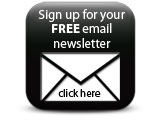 'This is an important opportunity to enhance discovery of new therapeutics targeted at mental health and neurodegenerative disorders,' said Professor Catharine Whiteside, Dean of the Faculty of Medicine. She noted that conditions such as dementia and depression are on the rise worldwide affecting hundreds of millions. 'We must make inroads in tackling these health challenges through innovation and strategic collaboration.'
Companies