Upgraded automatic filling system offers faster set-up and increased flexibility
Contract Manufacturing | Equipment | Packaging
New Flexicon FF20 offers automatic filling for a wider range of bottle/vial diameters
A new and enhanced version of the Flexicon FlexFeed 20 automatic vial and bottle filling system is now available
A new and enhanced version of the Flexicon FlexFeed20 (FF20) automatic vial and bottle filling system is now available from Watson-Marlow Fluid Technology Group.
The system has a number of newly developed features that improve flexibility, offer faster set-up and greater protection from contamination of open vials/bottles.
For many years, the Flexicon FF20 has been a popular choice for those requiring aseptic filling of small batches in contract filling and diagnostics operations, particularly where there are many different sizes of bottles or vials.
Users of the latest model will find that bottle sizes from 12mm/0.47in to 78mm/3.07in diameter can now be accommodated thus delivering greater process flexibility.
A further major enhancement relates to changeover between bottle sizes, which means that the FF20 can now be set-up in less than two minutes, with no tools, format parts or special skills required.
The speed at which the vials or bottles are presented at the filling needle in an FF20 is also fully adjustable, allowing lightweight vials or bottles to be filled.
Watson Marlow said the new system is easier to use owing to the addition of an intuitive, icon-based HMI.
The HMI is now on the front of the unit, so that settings can easily be adjusted. At the same time the risk of operators contaminating open bottles is prevented.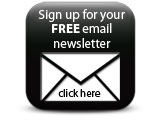 When the FF20 is operated with a Flexicon peristaltic filler and crimp or screw capping machines, it provides a simple, modular and very flexible means of production, the firm said.
Companies