Valve and electronic flow rate controller in one
The new control valve provides precision, maintenance-free operation for water circuits
The EPIV control valve from BELIMO Automation
EPIV is a new characterised control valve with an electronic flow rate setting for precise and energy-efficient management of water circuits promoted at the recent ICCCS 2012 Zurich event.
The technology used in Belimo's new EPIV is based on more than 30 years' experience in the control of variable air volume flows. The volumetric flow settings can be customised on site using a laptop or ZTH-GEN adjustment tool (between 45 and 100%; smallest controllable amount of water: 2.5%).
The flow rate is permanently monitored by a sensor that signals to the integrated control system, which, in turn, ensures that the flow rate is immediately adjusted and the set point precisely maintained in the event of changes in pressure. The actual flow rate can be displayed at any time in m3/h or as an electronic signal.
The electronically controlled EPIV is the result of consistent further development of Belimo's pressure independent characterised control valve.
As an addition to the existing PICCV range the EPIV covers valve sizes from DN 65 to DN 150. Because it combines four functions – measure, control, balancing and shut off in one valve, sizing and selection are considerably simplified and hydraulic balancing is made easier with EPIV.
Thanks to its bubble tight closure the EPIV effectively prevents energy losses in the water circuits. In addition to the flow rate, the sensors in the company's electronically regulated Energy Valve also measure the temperatures in the supply and return lines, e.g. with heat exchangers.
The values are saved in the integrated webserver for up to 13 months and are visible, e.g. onsite on the laptop.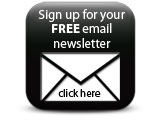 The current consumption can also be depicted on the management system. This way, users can analyse and document in which direction the energy is flowing and optimise the energy flows of hot and cold water circuits at any time.
Companies