Videojet launches pharma hub web portal
The industry destination for news, insights and the latest pharmaceutical and medical coding and marking solutions
With the global healthcare industry facing a number of new regulations on serialisation and traceability for pharmaceutical products and medical devices, all with varying levels of compliance and with different deadlines depending on country or region, staying on top of how and when to become compliant is becoming an ever more difficult task for manufacturers.
The next three years will be the most critical for many manufacturers as they analyse, prepare and invest in the right coding and marking solution to help them comply. Therefore, Videojet Technologies, a global leader in coding, marking and printing solutions, has developed the Pharma Hub. The Hub provides pharmaceutical and medical device manufacturers with a reliable and comprehensive source of information to help them meet the changing coding and labelling requirements.
Counterfeit medicines are a huge problem worldwide, accounting for an estimated 10% of the total market and it's not just online purchasing where consumers are being affected; even legitimate sources such as pharmacies and hospitals could be at risk of prescribing drugs that either don't work or contain dangerous ingredients or harmful impurities.
The Pharma Hub provides manufacturers with information on pharmaceutical regulations as they relate to coding and marking
'Despite the complexity of the different requirements being placed on different parts of the industry, the end goal for all involved is the same – to safeguard consumer health,' says Torben Vogt, Director for Pharmaceutical and Medical at Videojet. 'The role a coding partner plays in helping manufacturers protect product and consumer safety is critical, which is why we have built a dedicated team of pharmaceutical and medical device experts that understands all the pending legislations and how to comply with them.'
The EU Falsified Medicines Directive (FMD 2011/62/EU) deadline was recently confirmed for February 2019 while the implementation of the US Drugs Supply Chain Security Act (DSCSA) will happen gradually over the next eight years. The medical device industry also have a number of deadlines to meet between now and 2018 when the Unique Device Identification (UDI) system must be implemented in full on all medical devices.
While some big pharmaceutical brands have already started the journey to implement a compliant coding and marking solution, the road is long, and there will be many other manufacturers that are yet to start the process. The Pharma Hub considers all major regulations and will offer advice on topics such as system integration, serialisation and new or alternative coding solutions that can address industry challenges.
Nicola Rapley, Vertical Marketing Manager for Pharmaceutical and Medical at Videojet continues: 'We appreciate the task manufacturers are faced with, particularly over the next 12-18 months, can be a daunting prospect. And for some smaller and medium sized businesses this can be even greater as they lack the resource and infrastructure of the big name brands. With the Pharma Hub, it is our aim to make it as simple as possible by providing the relevant information they need in a language they can relate to – all in one location.'
The Pharma Hub will also provide application support and educational documentation such a white papers, customer success stories, application videos and regulatory info graphics.
Videojet has a long history of serving the pharmaceutical and medical industry with a strong portfolio of pharmaceutical coding and marking solutions. The Wolke by Videojet thermal inkjet products are considered by many to be the best carton coding printers in the industry due to their ease of integration into pharmaceutical packaging lines, their data handling capabilities and high quality serialisation printing. The release of new solvent inks extends the thermal inkjet printer range to mark non-porous packaging types such as glossy board and labels or foils.
Videojet also offers a large selection of lasers from high-speed CO2 and fibre to UV specifically designed to mark high contrast, permanent codes onto HDPE. Continuous inkjet, thermal transfer overprinters and industry leading print and apply labellers complete the Videojet technology offering, enabling the team to provide the right solution to virtually any pharmaceutical or medical packaging application.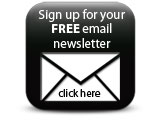 For everything you need to know about complying with serialisation and traceability regulations, visit the Pharma Hub - www.videojet.co.uk/Pharma.
Companies