Vifor Pharma proposes Jacques Theurillat as board member
Marc de Garidel, who has been appointed CEO for US biotechnology company, Corvidia Therapeutics, has decided not to stand for re-election as a member of the Vifor Pharma Group Board of Directors. The Vifor Pharma Group Board of Directors will propose Jacques Theurillat to the Vifor Pharma Annual Shareholder Meeting 15 May 2018.
"We are very pleased to propose Jacques Theurillat for the Vifor Pharma Group Board of Directors," said Etienne Jornod, Executive Chairman of Vifor Pharma Group.
"We believe that his expertise and experience will complement the capabilities of the Board on Vifor Pharma Group's way towards becoming a leading global pharmaceutical company."
Jacques Theurillat, a Swiss citizen, is a financial expert with more than three decades of leadership experience in healthcare and life sciences companies. From 2008 to 2015, he served as CEO of Ares Life Sciences, a privately-owned investment fund for life-sciences companies.
He also served as CEO and Chairman of Swiss life-sciences venture financing company, Albea Pharmaceuticals and in various leadership positions at Serono SA from 1996-2006 and from 1988-1993, including Chief Financial Officer; Senior Executive Vice President, Strategic Corporate Development; and Deputy CEO.
He was also Managing Director of the Istituto Farmacologico Serono in Rome, where he started in 1994. Jacques Theurillat is currently a partner at the Sofinnova Crossover Fund in Paris and a member of the board at Purdue Inc./Mundipharma, CNH Industrial NV and ADC Therapeutics SA.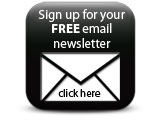 "Marc de Garidel has provided valuable insight and expertise regarding the strategic development of Vifor Pharma Group and in particular its products currently being launched in the USA and in Europe. We are very grateful for his support and guidance in our company, and we wish him well in his new role at Corvidia Therapeutics," said Etienne Jornod.
Companies