Vitreoretinal diseases – ocriplasmin
If the attachment between vitreous and the retina strengthens abnormally, it can threaten sight via conditions such as vitreomacular traction and macular hole
About 80% of the eye is made up of vitreous, comprising water, collagen fibres and hyaluronic acid. With age, the vitreous becomes more liquid, separating from the retina, where it is normally most strongly attached to the macula, the optic nerve, blood vessels and ora serrate. If this attachment strengthens abnormally, it can threaten sight via conditions such as vitreomacular traction and macular hole. Treatment generally involves surgery, but this is risky and can lead to further problems such as detached retina and cataracts.
The serine protease enzyme plasmin, which is part of the fibrinolytic cascade, can also cleave extracellular matrix components, including fibronectin and laminin which, in the eye, collect at the vitreoretinal interface and play a key role in the adherence of collagen protein fibres between the vitreous and the retina. Early studies showed that it can be used to break these links, and ThromboGenics has developed ocriplasmin, as a locally administered treatment for vitreoretinal diseases, in collaboration with Novartis.1 It is a truncated form of plasmin that retains the enzymatic properties of the parent enzyme.
Numerous clinical trials have been carried out. In one placebo-controlled, double masked, parallel group, dose ranging trial, patients were given 25, 75 or 125µg of ocriplasmin or placebo seven days prior to posterior vitreous detachment surgery.2 After a week, the rates of total posterior vitreous detachment were 14, 18 and 31% for the increasing doses of ocriplasmin, and 10% for those given placebo. Patients receiving the drug, particularly at the highest dose, were significantly more likely not to need the surgery after all.
In a pair of randomised, double blind Phase III studies, 652 patients with vitreomacular adhesion were given ocriplasmin as a single 125µg intravitreal injection or placebo.3 The vitreomacular adhesion resolved in 26% of those given ocriplasmin, and 10% of the placebo-treated patients.
Non-surgical closure of macular holes occurred in 40% of the treated group, compared with 11% of those given placebo. The incidence of serious adverse events was similar across both groups, while 68% of those given ocriplasmin reported side-effects such as vitreous floaters, photopsia or injection-related eye pain, compared with 54% of the placebo group.
It has recently been approved in the US and the CHMP has granted a positive opinion, but it has yet to be approved in Europe.
References
1. P. Udaondo et al. Ophthalmology 2010, 117, 1859
2. M.S. Benz et al. Ophthalmology 2010, 117, 791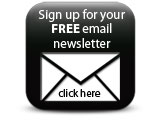 3. P. Stalmans et al. New Engl. J. Med. 2012, 367, 606
Companies