Vrieco Nauta dryer delivers multi purpose processing flexibility in one machine
Smart process engineering delivers 50% reduction in processing times
The Vrieco Nauta vacuum dryer
The Vrieco Nauta vacuum dryer from Hosokawa Micron is capable of performing a range of processes including filtration, high temperature and vacuum sterilisation, steam stripping, chemical and crystallisation reactions and vacuum drying – all in one machine.
This flexibility can be further enhanced to include mechanical dewatering prior to drying, with the installation of a filer directly on top of the dryer or even inside the vessel.
Using smart process engineering methods the original multi-purpose sequences have been rearranged to deliver a 50% reduction in processing times, which also delivers potential energy savings.
Process time is reduced not only by mechanical watering, prior to drying but also by heating the extracted water which is then recirculated back to the dryer, reducing the process heating time. Alternatively the heated water is available to other processes.
Crystallisation can also be carried out in the vacuum dryer where the reactants can be first dissolved and reacted. The efficient mixing within the dryer accelerates dissolution and temperature control. Cooling of the liquid then initiates the crystallisation process. The crystals formed can be dried under vacuum, all in one machine.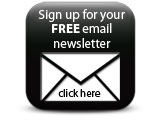 Chemical reactions including those where solids react with gases or liquids can be handled effectively with the high efficiency of the mixer ensuring an homogenous result in product conversion, while the reaction energy is efficiently removed or supplied by the heat transfer within the dryer unit.
Companies