What NSF remediation projects are saying about the industry
NSF International's pharma biotech team is in a unique position, it is regularly and intimately involved in a range of good manufacturing practice (GMP) remediation projects across the world and across all dosage forms
When a system or process fails to provide sufficient levels of quality assurance or inadequately maintains compliance to current good manufacturing practice (cGMP), the best case scenario is the quality system identifies the issue and escalates it to the right people, these people study the problem and apply the right resources to fix it.
Often the solution can be derived inhouse utilising the available experts within the company. However, sometimes companies like to contact NSF for a different perspective on current industry thinking or for NSF to review and verify whether the proposed corrective and preventive action (CAPA) will be effective across the full range of key attributes.
These attributes include cost, timeframe, GMP compliance, sustainability, simplicity and ease of presentation to clients and regulators.
In cases in which a third party identifies a problem, what is the third party thinking?
What else is going wrong here?
Why did they let this happen?
Why did it take me to find the problem for them?
How can I trust them to put it right?
How does this affect my choices and judgment on the next steps?
In effect, issues of this kind erode trust.
GMP remediation programmes following 'a nasty surprise' are always more expensive than doing it right the first time and are often characterised by recriminations, politics and rapid sometimes unpredicted change.
NSF have also noted without a reassuring yet challenging third party who can provide expert oversight and guidance, borne from multiple remediation projects, companies can languish for months while they regroup and begin the process of GMP remediation.
In almost every case NSF work on, the need for an expensive GMP remediation programme is caused by five main drivers:
inadequate foresight of what the future will demand for the business
inadequate management of resources and knowledge
staff turnover, lack of investment in education, coaching and development of leaders and subject matter experts
inadequate identification, evaluation and mitigation of risk to ICH Q9, with poor performance in — quality planning, management review processes, internal audits, preparedness for regulatory inspections
inadequate pharmaceutical quality System (PQS), including poor alignment of the QMS to the needs of the wider business, poor analysis of potential root causes leading to ineffective CAPA, over-complexity.
A simple process always delivers predictable, measurable results. Making a process simple is vital but not easy.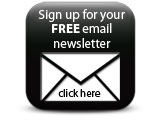 For further information on NSF's simplification projects download the full white paper, which also includes further resources such as webinar links and videos.
References
NSF International, "What Our Remediation Projects Are Saying About the Industry," NSF: Ann Arbor, MI (2016).
Featured Companies