Wickham Laboratories expands sterility testing capabilities
Wickham Laboratories announces completion of validation on a fourth isolator
Wickham Laboratories has announced the validation of a new half-suit isolator for its growing sterility department.
In order to keep up with increasing demand for sterility testing and be able to meet client expectations for the best service and reduced turnaround times, Wickham has continued the development of its sterility department following on from the addition of a third isolator in 2015 and the expansion of the sterility cleanroom's footprint in 2016.
As one of the leading sterility testing laboratories in the UK, Wickham understands the role this crucial quality control test plays for both the pharmaceutical and medical devices industries, to ensure their products meet regulatory requirements for patient safety.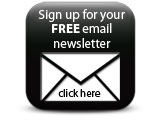 With the addition of this new isolator, Wickham now has on offer four fully functional half-suit isolators, increasing its capabilities and allowing the company to maintain the highest quality of service for existing and new clients.
Featured Companies