Winner of the Nobel Prize in Physiology or Medicine
William Kaelin Jr, Sir Peter Ratcliffe, and Gregg Semenza have won the Nobel Prize for Physiology or Medicine 2019 for their discoveries of how cells sense and adapt to oxygen availability
The Nobel Prize winners for Physiology or Medicine 2019.
As seen on the Nobel Prize website. Copyright © Nobel Media
William Kaelin Jr, Sir Peter Ratcliffe, and Gregg Semenza have won the Nobel Prize for Physiology or Medicine 2019 for their discoveries of how cells sense and adapt to oxygen availability. The award comes with 9 million SEK (approximately $1m) in prize money and is the most prestigious prize in science.
The work
Animals need oxygen for the conversion of food into useful energy. The fundamental importance of oxygen has been understood for centuries, but how cells adapt to changes in levels of oxygen has long been unknown.
William G Kaelin Jr, Sir Peter J Ratcliffe and Gregg L Semenza discovered how cells can sense and adapt to changing oxygen availability. They identified molecular machinery that regulates the activity of genes in response to varying levels of oxygen.
The seminal discoveries by this year's Nobel Laureates revealed the mechanism for one of life's most essential adaptive processes. They established the basis for our understanding of how oxygen levels affect cellular metabolism and physiological function. Their discoveries have also paved the way for promising new strategies to fight anaemia, cancer and many other diseases.
Timeline of the Nobel Awards
The Nobel Assembly at Karolinska Institutet starts looking for its Laureates in September (2018), sending out the invitation to nominate. The deadline for nominations is February. From March to May the Nobel Committee invites experts to prepare reports on the nominees, and then spends June to August actively evaluating them.
A bust of Alfred Nobel
Copyright © Nobel Media AB 2018.
Photo: Alexander Mahmoud
In September the Nobel Committee submits its recommendations for the Nobel Assembly, who will make the final decision. In October the Assembly announces the winners, decided by a majority vote. The Nobel Laureates are informed immediately afterwards and the decision is then announced at the press conference.
The official Nobel Prize award ceremony then takes place on the anniversary of Alfred Nobel's death, the Swedish chemist, engineer and industrialist that established the five Nobel prizes in 1895.
Watch history be made
The Nobel Prize award ceremony takes place in Konserthuset Stockholm, Sweden, on 10 December at 15.30 GMT.
Tune in on the Nobel Prize website to watch the live stream of the event.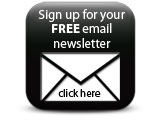 Congratulations to all the winners from everyone at Manufacturing Chemist!