Wolters Kluwer to sell pharmaceuticals business
Will focus on the growing Health division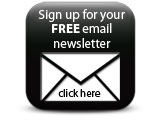 Dutch publishing group Wolters Kluwer is to sell its pharmaceuticals information services.

The firm will take a charge of €106m for the sale, which should be completed towards the end of the year.

The decision means the firm's health division will now focus on providing market sector information to medical professionals.

'The Health division will focus on taking full advantage of our leading positions in professional information and clinical decision support solutions, one of the fastest growing areas of Health, to deliver enhanced value to our stakeholders,' said Nancy McKinstry, chief executive and chairman of Wolters Kluwer.

'With these strategic changes and our first half-year results, we are confident that we will deliver on our expectations for the full year.'

The Pharma business, which includes the Source and Adis brands, provides marketing and publications services, business intelligence products, and analytical tools and services to life sciences professionals working in discovery through development to distribution.

'The Pharma business delivers great value to our pharmaceutical, biotech and medical device customers globally,' said Bob Becker, president and ceo of Wolters Kluwer Health & Pharma Solutions.

'Moving forward, we are excited about continued opportunities to deliver value to global customers through our portfolio of leading brands in content and clinical decision support, which are well-positioned to benefit from healthcare reform trends globally to support the division's growth strategy.'

Wolters Kluwer Health & Pharma Solutions' products and services include textbooks and journals, electronic drug data and clinical information, electronic medical, scientific and academic research solutions, clinical decision support solutions and evidence-based content that is easily accessible at the point of care.