WuXi PharmaTech to build third cell therapy manufacturing facility
Biotechnology | Contract Manufacturing
Philadelphia plant will become operational by the middle of June 2016
WuXi PharmaTech (Cayman) is to build a new, 145,000ft2 (13,470m2) cGMP facility in Philadelphia, US for the manufacture of cell therapy products.
The facility will manufacture products that contain viral vectors such as chimeric antigen receptor T cell (CAR T cell) therapies. CAR T cells are harvested from a patient's body, engineered to target specific cancers, and then reintroduced into the body.
The new plant will become WuXi's third cell therapy manufacturing facility when it becomes operational by the middle of next year. It will provide contract development and cGMP manufacturing capabilities to support the unique requirements of the rapidly growing cellular therapeutic industry. It will augment WuXi's existing 16,000ft2 cGMP cell therapy manufacturing facility, as well as a 45,000ft2 facility for the production of allogeneic and autologous cell-based therapeutics that is expected to be completed by mid-2015.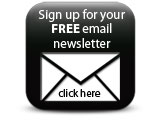 By 2016, WuXi's available manufacturing capacity in the US of 206,000ft2 would help meet the anticipated market needs of clinical and commercial production for cell-therapy companies. These facilities will complement the company's fully integrated plant for biological safety and lot release testing in Philadelphia.
Companies