Xbrane acquires Italian Primm Pharma and signs Iranian pharmaceutical deal
Acquisition extends Xbrane's current portfolio to eight development candidates
Xbrane, a commercial-phase Swedish biopharmaceutical company that specialises in high demand complex generics, has announced the acquisition of Italian Primm Pharma and the completion of a breakthrough distribution deal for its lead complex biogeneric pharmaceutical, Spherotide, with the Iranian company Pooyesh Darou.
Primm Pharma specialises in the development and production of pharmaceutical formulations for slow release injections and has a portfolio of five slow release biogeneric candidates. The lead product, Spherotide, will primarily be used for the treatment of prostate cancer and endometriosis and will be available in emerging markets from mid-2017.
'With the acquisition of Primm Pharma, we are able to broaden our expertise in the field of high demand complex biogenerics. Primm Pharma has unique expertise in microsphere-based drugs and a lead product, Spherotide, which we believe will become the world's first slow-release biogeneric for a prostate cancer drug,' commented Martin Åmark, CEO of Xbrane Biopharmaceuticals.
The Primm Pharma acquisition extends Xbrane's current portfolio to eight development candidates. It reflects the company's mission to bring affordable biogeneric versions of the latest biological drugs to patients suffering from critical diseases in under-served markets. Xbrane estimates the initial value of this market for its portfolio to be around US$10bn.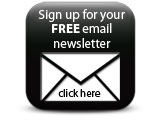 Earlier this month, the company signed an agreement with Pooyesh Darou to introduce Spherotide into the Iranian market. 'We are delighted to have signed this agreement and to work with Pooyesh Darou, one of the leading biotech companies in the Middle East. Pooyesh Darou has an impressive track record of reaching near full penetration in Iran with generic products. Iran is a very interesting market with a population of 80 million, of which more than 90% are covered by publicly funded healthcare. We see it as an ideal first market for our high demand complex biogenerics,' added Åmark.