At the frontiers of animal health: a European perspective
In animal health, as in human health, scientific discoveries and technological innovations are constantly presenting new possibilities for the prevention and treatment of disease; however, these innovative products pose particular challenges
A large proportion of them originate in academia, research organisations or SMEs that often do not have experienced regulatory personnel nor dedicated internal processes to develop their discoveries. There is also the very real issue of legislation and guidance not "keeping step" with innovation; the bulk of the animal health-related legislation and guidance is in the rather restricted pharmaceutical versus immunological products vein.
In this article, we identify the particular regulatory infrastructure that currently exists to support innovation in animal health products in the EU. We also discuss some of the product types that have come into being more recently, potential benefits they could offer if eventually made available on the market and what difficulties are faced in trying to achieve this.
The EU Innovation Network (EU-IN) and the EMA Innovation Task Force (ITF)
In 2015, the EU Innovation Network (EU-IN) was established with the aim of supporting innovation and the early development of new medicines in the EU. In recognition of the fact that such innovations may eventually be applied in either or both fields, it facilitates discussion surrounding the application of new technology in human and animal health. Those developing new therapies can engage with the network by contacting the innovation office in their own country (for initial dialogue, this can be a good first step, as travelling to a meeting is less arduous within one's own country and speaking one's own language!). It may well be the case that a meeting with the European Medicines Agency's (EMA) Innovation Task Force will be more productive, however, as the ITF can draw on the scientific expertise of its members across the EU. Such dialogue assists innovators in finding the appropriate road to market, and signals to the ITF and its associated network what regulatory challenges are emerging with the development of new technologies.
The EU-IN mandate encourages dialogue between the individual innovation offices and across the network.1 Meetings of the innovation offices occur a few times a year via telephone conference and, annually, face-to-face.
Ad Hoc Expert Group on Veterinary Novel Therapies (ADVENT)
Here, the term "novel therapies" refers to treatments that are new to the veterinary domain. They may already be well known in research and, possibly, in the context of human medicine; equally, they may be entirely novel to both the human and veterinary fields.
ADVENT is a small group drawn primarily from the EMA's Committee for Medicinal Products for Veterinary use (CVMP, the veterinary equivalent of the CHMP). Its purpose is to provide scientific guidance on novel therapies by releasing problem statements for consultation, consulting experts and publishing question and answer documents.
Scientific advice from EMA/CVMP
For innovative veterinary products, applicants often face a situation wherein there is no relevant guidance available. If a human guideline is published on the topic, it may not be feasible to follow it because of divergent risk factors in animal health, target species differences or cost. When experience is lacking, assessors become risk-averse and may be overly cautious in their assessment.
To reduce risk early in the development process, the CVMP can give scientific advice on specific products, studies and processes. Occasionally, a meeting is held between the applicant and the veterinary Scientific Advice Working Party (SAWP-v), primarily to clarify the topic before the final response is given. Scientific advice can hugely benefit innovative products: to clarify the necessary data package, for example, if manufacturing resembles vaccine production but the mode of action resembles a pharmaceutical product.
DNA vaccines
DNA vaccines have been researched for more than two decades — with limited breakthroughs — although the first veterinary DNA vaccine was authorised in Canada in 2005 (against infectious haematopoietic necrosis virus in fish). Clynav was the first veterinary DNA vaccine to be recommended for marketing authorisation in the EU.2
Owing to the innovative nature and the content of the product (genetic material), and because it is used in fish-farms in open water cages, a complex environmental assessment was needed. An evaluation of safety for the consumer of vaccinated salmon was drawn up based on input from the European Food Safety Agency, as was an assessment of the possibility of integration/non-integration of the DNA from the vaccine into the genome of the salmon. The authorisation of the first DNA vaccine in the EU proved to be a very lengthy and demanding procedure.3 The CVMP's DNA vaccines guideline is currently under review, with expected release during 2018.
Monoclonal antibodies (mAbs)
Since 2014, several mAbs have been authorised in human medicine against, for example, cancer and rheumatoid arthritis. ADVENT recently identified areas that would benefit from further consideration and guidance in the form of question and answer documents, specifically regarding quality specifications, target animal safety and reproductive safety.
In April 2017, Cytopoint was authorised as the first mAb for veterinary use in the EU. It contains Lokivetmab that attaches to interleukin-31, a protein that plays an important role in triggering atopic dermatitis in dogs, a common allergic skin disease. By blocking this protein, Lokivetmab reduces the itching and inflammation associated with atopic dermatitis.
Stem cells
The use of stem cell-based products in the veterinary sector is raising questions for manufacturers, authorities and users. Because stem cell-based products are different from both pharmaceutical and immunological products, relevant and feasible parameters in relation to different safety concerns need to be considered. When tackling the challenges of stem cells, the deficits of the current veterinary legislation become obvious.
In human medicines in the EU, stem cells entered the scene in 2014 when Holoclar was recommended as a treatment for burns to the eye, followed by Zalmoxis (to treat blood cancer). The initial assessment of human advanced therapy medicinal products (ATMP) is typically done by the Committee for Advanced Therapies (CAT) in EMA: a similar committee does not exist on the veterinary side.
Bacteriophages
Bacteriophages have been used to treat bacterial infections in humans for almost a century in some parts of the world (prophylactic and/or therapeutic use of selected bacteriophages in the destruction of pathogenic bacterial cells, harmless for the host's cells). Bacteriophage therapy is used in some parts of Europe, but there are currently no authorised bacteriophage medicinal products.
In recent years, antimicrobial resistance has spurred renewed interest in bacteriophages. Voices increasingly state that bacteriophage therapy has a place within the therapeutic armamentarium against bacterial infections. Legislative change and regulatory flexibility will be required to address the unique aspects of bacteriophage development, as it is usually adjusted to the individual infection. To our knowledge, no specific guideline is available as yet; but, in the US, bacteriophages are generally regarded as safe (GRAS) and have been approved as food additive or food ingredient in human food by the FDA.4
Probiotics and alternative products
The concept of probiotics should be familiar to many readers; they have been recognised for a long time as being beneficial for human health as part of a balanced diet. In the field of animal health, their potential impact is being realised in a number of key ways. There is huge pressure for the quantities of antimicrobial substances currently used in veterinary medicine (particularly with respect to food-producing/farm animals) to be reduced. The use of antimicrobials for growth promotion in food animals has been banned in the EU since 2005 and recently restricted in the US.5,6
Treatment with antimicrobials in cases of disease outbreak is also closely monitored in many countries. It is generally accepted that antibiotics should remain as an option for treatment in animal health; however, there are difficulties and limitations associated with their use. Antimicrobial veterinary medicines are looking less and less attractive to manufacturers and licence holders as time goes on.
Farmers still need to be able to protect their animals from disease, however, and to be able to treat them should they become severely infected. They also want to maximise production from their livestock. Divesting from the use of traditional antimicrobials has prompted interest in products that may have been seen as "alternative" until recently. An ingredient derived from pineapple stems, Anatara's Detach has shown promise in clinical trials in preventing scour (diarrhoea in piglets), currently treated with antibiotics.7 US firm Zivo Bioscience is focusing its research on algae, having found a candidate compound that they hope to develop as an alternative to antibiotics used for growth promotion.8 Probiotics are becoming more mainstream in animal husbandry globally, with certain substances having proven results in lowering disease susceptibility, thereby improving productivity.9
Summary and conclusions
Regulators in the EU/EEA are aware of the need for the Community legislation and guidelines — and the practical procedures involved in authorising new therapies — to be in close dialogue with those at the cutting-edge of innovation in animal health. Legislation for some technologies is entirely absent on the veterinary side (medical devices, for example) and scientific innovations usually break into human healthcare first; it is nevertheless quite common for companies that have licenced a new therapy in humans to widen their market by including animals (when the treatment is relevant).
The continued reduction in use of antimicrobials has created incentives for companies to develop functional products that have the potential to replace them. Innovative classes of products show promise … but as yet are not being widely trialled or applied, nor giving consistent results. Looking ahead from the current frontiers of animal health, there are clearly some emerging front-runners amongst the new and innovative treatments, some of which have been identified in this discussion. It is safe to say though — as with everything in life — the only certainty is change.
References
www.ema.europa.eu/docs/en_GB/document_library/ Other/2017/03/WC500223627.pdf.
www.ema.europa.eu/docs/en_GB/document_library/EPAR_-_Public_assessment_report/veterinary/002390/WC500231720.pdf.
www.efsa.europa.eu/en/efsajournal/pub/4689.
www.ncbi.nlm.nih.gov/pubmed/17067600.
http://europa.eu/rapid/press-release_IP-05-1687_en.htm.
www.fda.gov/animalveterinary/newsevents/ cvmupdates/ucm507355.htm.
www.abc.net.au/news/2016-06-23/pineapple-extract-used-to-treat-deadly-diarrhoea-in-piglets/7536762.
https://animalpharm.agribusinessintelligence.informa.com/ AP013054/ZIVO-algal-platform-holds-potential-for-endless-supply-of-bioactive-compounds?vid=Agri&processId=29b18d77-f996-4a53-bedc-4ce7573bfba4.
www.pewtrusts.org/en/research-and-analysis/ reports/2017/07/alternatives-to-antibiotics-in-animal-agriculture.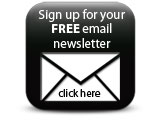 An extended version of this article was originally published in International Animal Health Journal 4(4), 26–29 (2018).
Companies