Choosing the right CDMO
Contract Manufacturing | Research
Many of today's new drug companies are small, innovative businesses that do not have the in-house facilities or manpower to produce pharmaceutical materials for clinical trials. Outsourcing manufacture of materials for clinical trials requires the contract development and manufacturing organisation (CDMO) to have wide experience of different dosage forms and production scale-up. It should also be flexible and good at problem solving.
The CDMO needs to have in place all key functions for manufacture, control and release of the product
Choosing a good contract manufacturer for production of clinical trial material is key for small start-up companies developing innovative drugs. Torkel Gren, Recipharm Pharmaceutical Development, explains what to look for.
Development and manufacture of drug products for clinical trials has never been the most fashionable part of pharmaceutical r&d, and consequently the processes involved are often viewed as simply a formality. Nevertheless, the clinical trial product is extremely important for the success of a project. Delivering the right amount of trial product in the right timescale is a prerequisite for completing a study on time. Moreover, if the dosage form does not release the right amount of active ingredient to the right place at the right time this will have a negative impact on the trial results.
A further concern is that if the dosage form and the package are perceived as inconvenient by the subjects it may lead to drop-outs from the trial, further delaying its completion. And last but not least – even though there may be opportunities to improve a clinical trial product before it reaches market – the commercial potential of a product will be affected by characteristics of the dosage form, such as convenience, shelf life and manufacturing cost.
For small, innovative pharmaceutical companies, internal resources for the development and manufacture of clinical trials product are not an option. Yet this is still as important to them as to any big company. Fortunately, there are contract development and manufacturing companies (CDMOs) available that offer this service. But what characteristics make a CDMO a suitable partner to a small innovative pharmaceutical company?
A prerequisite is that the CDMO must operate under current good manufacturing practice (cGMP), necessary for compliance with regulatory guidelines and to guarantee the safety of the trial subjects. This involves the CDMO having rigorous procedures in place, and more important, making sure that these principles are always adhered to. The difficultly comes in meeting cGMP at the same time as maintaining a budget. This is especially important to small innovative companies and requires an enormous amount of knowledge and experience as cost-cutting on the wrong element may ultimately result in regulatory problems, compromising the safety of the subjects of the clinical trial.
Second, the CDMO needs to have in place all key functions for manufacture, control and release of the product. Even though subcontracting some services may be acceptable, this will increase the risk of delays unless managed very carefully.
To co-ordinate formulation and analytical development, manufacture, quality control and CMC documentation, an experienced project manager is essential. This person is key to making sure that clinical trial products are always supplied on time and according to the customer's specifications. The project manager must, in addition to having the right technical skills, also be able to communicate effectively with the customer and consequently have at least a basic understanding of how small, innovative companies operate.
planning ahead
For the small pharma company it is also important that the CDMO understands the wider aspects of its drug product. Often smaller companies do not have the in-house competencies to define an ideal dosage form and package for their product.
In earlier phases it is not necessary to have a fully developed commercial prototype, but it may be wise for several reasons to at least have a general idea of the dosage form that eventually will be launched. Hence, it is a great advantage if the CDMO has a good understanding of dosage form design, scale-up, production economics and IP, as well as experience of taking products into commercial production and launch. If the CDMO has this understanding a clinical trial product can be supplied that is simple (to save time and money) but also suitable for further development into a commercial product.
Torkel Gren
One way for the CDMO to ensure that it has this understanding is by also offering services in commercial contract manufacturing. By doing this it can offer a seamless transfer into commercial manufacturing. A small company getting into its first Phase I study may have little interest in planning for an activity so distant in time as transfer to commercial production, yet problems here could potentially delay launch and hence cause enormous cost repercussions.
To be nimble and flexible are important attributes for many small companies. After all, one of the competitive advantages of being small is that you can act faster than bigger and more bureaucratic organisations. But for this to be truly effective companies require partners that can change at the same speed. Thus, the partner CDMO needs to be open to new ideas and have an organisation that allows for rapid decision-making so as to work well with small innovative customers.
Such companies are full of entrepreneurial energy and, if there is a an entrepreneurial culture at the CDMO, the collaboration is far more likely to run smoothly, as ideas can be developed in 'real time' without always having to wait for one partner to catch up.
problem solving
Another area that cannot be underestimated is the ability to solve all types of technical problems encountered during development and manufacture. An experienced CDMO is expected to predict and eliminate many problems in advance. However, anyone that has worked in this field understands that it is totally unrealistic that to think that CDMOs can eliminate all problems during development of new drug products – that is, after all, what this stage is there for.
There will always be glitches that are almost impossible to predict and when these problems occur they have to be solved rapidly; otherwise they will affect the clinical programme negatively. With the massive resources available to big pharma, these problems could often be solved rapidly, but for a small, innovative company working with a CDMO the situation is a little different. Resources are more limited, but with the right CDMO unforeseen issues can still be dealt with effectively to avoid any delays in the clinical programme.
Three factors are of great importance for the ability of CDMOs to solve various problems: scientific and technical understanding, practical experience and – often overlooked – commitment.
A broad scientific and technical understanding will help to find the right tools to solve urgent problems in a timely manner. For example, it helps to identify the kind of analytical technologies that could be used to elucidate the root cause of the problem. It will also help to understand when to consult various scientific and technical experts. Experts in areas such as surface chemistry, solid state science or polymer chemistry may be extremely useful in some cases, but it would not be cost-efficient to have them deployed in every project. In many cases, it will be much more cost-effective to use external consultants for this type of expertise.
Just as important as scientific and technical understanding is practical experience of problem-solving in the specific area of pharmaceutical development. A scientist who has worked with a variety of formulations and a range of pumps, mixers, homogenisers and granulators has an excellent basis for solving most problems that may occur, and in some cases, prevent them from occurring.
Working with unconventional products – liquids with odd rheological characteristics or solids that do not look like ordinary tablets or capsules – may be especially challenging. Problem-solving is not always about technical equipment; for small batches, especially for Phase I, automated manufacturing is too expensive and experience in manual and semiautomatic manufacturing will be needed.
Scientific excellence and experience will be of little value if there is not also a strong commitment to deliver the clinical trial material on time and resolve any issues that may occur. Problems are seldom solved without a lot of sweat or at least hard intellectual work. If delivery on time for every clinical trial is not the top priority for the CDMO, the problem-solving will be slow and ineffective. It is important for an innovative company to know that it is an important customer even though it is small.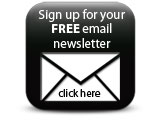 Recipharm has developed and manufactured drug products for clinical trials and for market since 1995. The company has helped a large number of small, innovative companies with various drug products, ranging from tablets to parenterals and semisolids, for clinical trials. As a result of this pedigree, the company has a firmly ingrained culture of flexibility and entrepreneurship, meaning it can run programmes with increased speed and reduced costs, without increasing risk or compromising the quality required by cGMP standards.
Companies