Colour eases French BPC woes
Times are tough for France's C&T industry, says Patricia Mansfield-Devine
The French beauty and personal care market has been struggling in 2013 and 2014. At present, France's economy remains in severe difficulties, with unemployment running at around 10.2% and no sign of a recovery in immediate sight. With wages and purchasing power squeezed, cosmetics purchases are falling into two broad camps: everyday necessities such as shampoo and toothpaste and affordable treats such as budget make-up.
Figures for 2014 are not yet available from most analysts, but, in 2013, the personal care market was barely in positive territory, at 0.7% growth, according to market and shopper intelligence firm IRI. This was down from 1.1% in 2012 and 1.8% in 2011.
"The personal care trend in France is much lower than other FMCG departments, mainly food," says Emily Mayer, Personal Care Business Unit Director at IRI. "This is because shoppers, faced with a difficult economic context, have to make choices about what they purchase. An anti-ageing cream is usually less fundamental than rice or water, and so it's the first thing to go when they make a hard choice about what to leave out of their shopping baskets."
Make-up is the saving grace of the beauty sector and while nail varnishes led the make-up market in 2013, experiencing double digit growth, in 2014 the emphasis switched suddenly to lips, with colour making a strong return.
Categories
2013
%+/-
Beauty & personal care
16,798.2
0.6
Baby & child-specific products
445.8
-1.9
Bath & shower
1,192.5
-0.6
Colour cosmetics
1,735.6
0.7
Deodorants
866.4
0.4
Depilatories
268.4
-2.2
Fragrances
2,474.4
-1.3
Hair care
2,394.3
2.0
Men's grooming
1,399.7
-1.0
Oral care
1,435.9
4.3
Oral care excl power toothbrushes
1,300.2
3.7
Skin care
4,041.0
0.9
Sun care
481.1
4.8
Sets/kits
749.1
0.1
Premium beauty & personal care
5,929.6
-0.2
Mass beauty & personal care
8,450.6
1.0
Where to buy
Food retailers remain the largest channel for beauty products in France, says market analyst Euromonitor International, and the sector is particularly strong in mass market toiletries and personal care.
However, the speciality beauty chains remain major players, with own brand perfumery Yves Rocher and general perfumeries Sephora and Marionnaud in the lead.
"Sephora was one of the few retailers to gain market share in 2013, to represent 31% of the beauty specialist retailing market in value terms," says Euromonitor analyst Mylan Nguyen. "This was due to the affordable private label products that Sephora offers, but also to its in-store services, including beauty professionals as well as its nail and hair-styling bars."
Business as usual
In February this year, number three perfumery chain Nocibé was bought by number four chain Douglas. The merged company has been asked to close 38 branches under French anti-competition regulations to avoid putting other players out of business.
Then, in response to the Douglas-Nocibé deal, in October, the new number four player in the market, Beauty Success, linked with with number six player Passion Beauté to create Beauty Alliance France, stating that it was the only way to survive. The new brand will be the fourth-largest perfumery chain in the French market with an 11% market share, much of it focused on smaller towns.
It remains to be seen how any of the merged companies will perform in 2015, but the beauty specialists are able to hold their ground through a focus on premium positioning and a high-quality offer, says Mintel: "As popular as the grocers are for top-up shopping of beauty essentials, they lack the premium image of the beauty specialists, which is held in high regard by the French consumer. Because of this, we believe the specialists will maintain their market share."  
With the supermarkets having the edge on price, all the leading perfumery chains also fought back in 2013-14 with tactics such as revamped stores and a focus on better trained staff. In April, Marionnaud even replaced its staff uniforms in flagship stores with designs by Carven.
Own brand awareness
Also – under pressure from new players in the market such as Kiko, which attracted young French customers with its strong fashionable element relying on music and carefully studied product displays – private label ranges began to proliferate. In March 2013, for instance, Marionnaud launched its sixth own brand range, Marionnaud Nature, which comprises natural-based facial and body care products at mid-range prices. Then, in January, Nocibé launched the first of a new line of standalone stores called Les Bellistas de Nocibé, which sell almost nothing but the firm's own brand products.
Nocibé has launched a new line of standalone stores called Les Bellistas de Nocibé
But the perfumeries aren't the only sector interested in private label. In June 2013, supermarket chain Intermarché launched its private label make-up range, Labell Paris, with 83 skus and prices ranging from €2.90-€7.30, while, in May, Monoprix revamped its Miss Helen make-up range, renaming it Monop' Make-up and increasing the number of skus from 80 to 200, with pricing of €3.99 to €9.99.
In September, fashion retailer Etam also launched into make-up, installing beauty counters in its stores, selling its own brand, Push Up Your Beauty, with 600 skus and prices between €3.90 and €14.50.
Private label make-up is cheaper to develop than skin care, but the new ranges tend have a premium look and feel, often in black packaging that imitates the look of professional brands such as MAC and MUFE.
Original & organic
Bo.Ho is an organic make-up brand with a strong focus on colour. Products it released this year include Volume & Green mascara, the Flower Power eye make-up palette and the Beach Paradise nail varnish collection.
"In spite of the difficult economic situation and the steady decline of purchasing power, the beauty market in France remains dynamic – driven by make-up," says owner and co-founder Vincent Honnart. "Make-up is the segment that presents the most innovation. In foundations, it's 2-in-1 formulations, then in eyes it's the promise of long hold (especially mascara) plus eyeliner.
  "Eyeshadow has become a key product due to the infinite variety of colours, and brands have understood this well and launched numerous skus with different textures for the whole eye area. However, lipstick became the star product of 2014."
Although private label is burgeoning and the main brands occupy more space in the heart of the shopping centres, says Honnart, what he notes is the emergence of ready-to-wear stores that engage in beauty with a wide range and cheap products.
"The French beauty market is fragmented but it still has real growth niches," says Honnart. "We must listen to consumers – who, in the digital age, express their needs better than ever via social networks – and spot opportunities.
"Let us not forget that France is the country of beauty par excellence. The French are very alive to this market, but they do not hesitate to be versatile. They can be loyal to a brand positioned at the luxury or selective end, for instance, but will regularly try nail polish at low prices."
Age and guile
One major issue affecting the market is that the French population as a whole is ageing, and the perfumery sector in particular is facing an ageing customer base, with the average client now 45-55 years of age. Keen to attract a younger market, both Sephora and Marionnaud hit the road in summer and autumn 2014, with 'beauty trucks' which appeared in locations such as Cannes, Paris and university campuses all over France. Girls visiting the trucks were given free makeovers, choosing from a number of different looks, including the smoky eye, which became a major trend in France.
The age factor is especially pertinent to fragrance sales. In February, a study by market analyst Canadean found that the French fragrance market was dominated by women of 45 and older, who account for a third of purchases.
"With a CAGR of 0.6% forecast up to 2017, targeting these women's desire to indulge themselves is key to success," says Ida Kloster at Canadean. "With an ageing population, the importance of these groups will only increase: by 2018, there will will be 1.8 million more consumers aged 45 and over in France than there were in 2013."
Online shoppers
Conversely, French online shoppers tend to be younger, and the online sector is prospering. Although purely online operators are in their infancy in the French beauty market, says Mintel, the websites of store-based retailers have been the fastest-growing non-store channel in recent years. "Internet vendors aren't complaining," says Euromonitor Market Research Consultant Catherine Louraco. "There are lots of international brands trying to break through via Birchbox, too. It is proving a good channel for them because people can try the products and then order from the website."
Meanwhile, the more traditional direct channels such as mail order have lost considerable ground – a fact that was seen all too clearly when Avon France went bust in May after months of rumours, leaving 9,000 ambassadors without an income stream.
Pharma to the fore
The fourth merchandising channel – pharmacies and parapharmacies – is becoming more important in France, says Kantar Worldpanel, with pharmacies being rated the number two channel for attractiveness and making the second-highest contribution to 2013 beauty market growth after specialised websites such as Yves Rocher and Sephora.
The average perfumery client in France is now 45-55 years of age
Four out of ten French people bought at least one personal care item from a pharmacy in 2013 and skin care was buoyant, with the average spend per trip of €18.8 comparing very favourably with only €7.2 in mass. The biggest pharmacy brands are all French – Avène (12% of the market), La Roche-Posay (9%) and Bioderma (8%).
The average French pharmacy has a turnover of €1.94m, says market analyst James Dudley of James Dudley Management, but only 5% of it is accounted for by cosmetics and personal care, so there is plenty of room for growth.
With over 80% of turnover coming from fixed-margin prescription medicines, pharmacies would do well to diversify into parapharmacy, he suggests.
"Many pharmacies are deterred from diversification because of competition from mass market outlets in terms of high penetration brands, low prices, wide ranges and shopping convenience, but pharmacies can exploit their position as healthcare service providers to take a share of personal care categories with clear health benefits and where pharmacist advice makes their service unique," says Dudley.
Hair & teeth
Two particular areas where the French continued to spend in 2013 and 2014 were hair care and oral hygiene. With many women turning away from the salon in favour of the cheaper option of colouring their hair at home, L'Oréal's Garnier Olia, an ammonia-free colorant activated by oils, proved to be the most successful brand of 2013.
The value of a good smile also remains paramount in France, with sales increasing of mouthwashes and dental rinses, electric toothbrushes and dental floss. "The potential recruitment of new consumers on mouthwash in France is huge versus in the UK," says IRI's Mayer.
Brand loyalty
The French consumer remains loyal to existing brands. With the top ten best-sellers barely having changed in some years, the fragrance market is particularly hard for newcomers to break into, but it does create an opportunity for existing brands to release limited editions of products, suggests Canadean.
In a flurry of limited edition collaborations with artists in 2014, YSL Beauté commissioned Norwegian artist Gardar Eide Einarsson to make over bottles of its male fragrance L'Homme; Rochas produced an Eau de Rochas bottle designed by graphic artist Aurore de La Morinerie; and Annick Goutal launched Vent de Folie with a limited edition of 150 bottles customised by Parisian graffiti cooperative NASTY.
A final word
Times may be tough but companies can still succeed in France if they keep a close eye on the market, believes Madalina Stoica, founder of perfume brand Jul et Mad. "They need to have a clear strategy and follow it through," she says. "And they need to present a qualitative and unique offer, and identify and respond to customers' expectations and demands."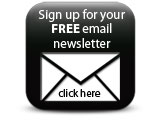 But purchasing power remains low, cautions Euromonitor's Louraco. "There is lots of innovation in the market, but in general there is a downturn," she says. "The economy is not good, unemployment is high, and when that happens, people don't spend on what they don't need."
Bourjois looks to lips
Bourjois is a major player in the French make-up market, releasing around 100 new shades per year. Its chief innovations this year have included Rouge Edition Velvet lipstick, which has a matte finish but a fluid formulation, like a gloss; Volume 1 Seconde volumising mascara; 123 Perfect CC cream; and Dissolvant Mains & Pieds Miraculeux, a one-second nail polish remover for hands and feet. 
"In France, you read different numbers about the state of the market, depending on the source," says Emilienne Balon, Director of Make-Up at the company. "However, colour make-up is showing a small growth in value of the order of 1%, though this also varies with the sector. We are in the Intermarché supermarket chain, for instance, and there we are growing at almost 2%."
The most dynamic product this year is lipsticks, says Ballon, due to the new generation of hybrid lipsticks. "These give results like a lipstick but have liquid textures and they tend to come in bottles," she says. "They also offer a very new kind of sensory experience, with a much lighter feel on the lips."
Make-up does well because it is innovative and fashion led, but overall, says Balon, it's clear that the consumer has much less money to spend. "In general, it's true that currently, consumers are attracted to the cheapest possible products," she says. "That was the reason for the explosion in the varnish market in 2013. Now, other cheap products are doing well too, such as lip balms and all the alphabet creams – BBs and CCs etc – because they are less expensive than conventional liquid foundations. There's generally a trend towards less expensive products, more promotions etc, and there's really a price war between brands.
  "However, at Bourjois, we feel there is a place for brands that offer products that are more valued and higher quality, so there is a bit of both – it's a parallel market."