EU chemical regulation: A REACH primer for US companies
Chemical manufacturers in Europe are now well into the process of REACH registration, but for those outside the borders of the EU, the legislation and its implications for their business may be less familiar. Tricia Foley and Elizabeth Leaderman, of Day Pitney, summarise what US companies need to know about REACH
REACH, the European Union's Registration, Evaluation, Authorisation and Restriction of Chemical Substances legislation, applies largely to the chemicals industry, but other industries that use, distribute, or import chemical substances, preparations or articles (e.g. cars, textiles and electronic chips), are also affected.
US companies who manufacture or mix chemical substances in Europe, or who export chemical substances, mixtures or articles intended to release substances (scented toys, for example) should already be familiar with REACH because they have existing obligations. But companies that produce articles, whether they are components or finished goods, should also follow REACH developments for bans, restrictions, and potential restrictions in the EU that could have an impact on their design and manufacturing decisions, create new compliance obligations, or subject them to enforcement actions.
REACH regulatory scheme
REACH governs chemicals and their safe use in the EU, as well as Iceland, Liechtenstein and Norway, and it has four distinct mechanisms: registration, evaluation, authorisation, and restriction. Registration obligations generally apply to substances whose import/use quantity exceeds one metric tonne per year.
Non-EU companies exporting covered substances to the EU register via the importer or a designated, exclusive EU representative known as an 'Only Representative' who is required to collect or generate and register chemical data with the European Chemicals Agency (ECHA). Registrations include information on the hazards, risks and safe use associated with chemical substances.
The ECHA evaluates registration dossiers for compliance and reviews testing protocols, and it co-ordinates with EU Member States to perform evaluations of substances. Depending on the results of substance evaluation, use authorisations or restrictions may be imposed. Substances of very high concern (SVHCs), namely those that are carcinogenic, mutagenic, toxic to reproduction and/or persistent, require use-authorisation from the ECHA prior to export to, or use in the EU. As of April 2013, there were 144 substances on the ECHA's candidate list and 22 substances on the authorisation list.
Finally, substances may be restricted by the ECHA in the form of content limits in specific products (e.g. benzene limitations in toys/toy parts), or total prohibitions (e.g. asbestos). Tens of categories and more than 1,000 substances are restricted, although some are exempt from REACH, including radioactive substances, substances under customs supervision, substances used in the interest of defence and covered by national exemptions, and waste.
Phased implementation
Substances manufactured or on the market prior to the point when REACH came into effect in 2007 are known as phase-in substances and had to be pre-registered by 1 December 2008 to benefit from the gradual phasing-in of REACH obligations. Each phase extends REACH registration requirements to additional categories and smaller quantities of substances; two of the three phases are complete, and the third runs until 1 June 2018. Substances that are not properly pre-registered and new substances not manufactured, placed on the market or used in the EU before 1 June 2008 must be registered in advance of manufacture, import or presence in the EU market.
REACH regulatory authorities
The ECHA, based in Helsinki, Finland, is the primary agency that oversees REACH. It is responsible for helping companies to comply with the regulation by managing and maintaining the necessary databases, evaluating testing protocols and advancing the safe use of chemicals, addressing chemicals of concern and providing hazard information on chemicals by creating a public database for consumer and professional use. The ECHA publishes lists of chemicals that are approved or prohibited, provides updates to registration guidance documents and acts as a resource for EU Member States.
Although the ECHA is the primary agency that oversees REACH, each individual EU Member State's legislature is responsible for enacting appropriate national law with penalties for REACH violations. Some Member States use only catch-all provisions without individual provisions for each offence recognised by the specific Member State; some use specific provisions for each REACH related offence; and some use a combination of catch-all and specific provisions. If the risks of a hazardous substance are unmanageable, Member States' REACH authorities, with the ECHA, are permitted to ban or restrict the substance.
Violations and enforcement
US companies that export products to the EU have registration and authorisation obligations under REACH. Because only EU-based companies or organisations can participate as registrants under REACH, US and other non-EU companies must either nominate their importer or appoint a third party in the EU as their Only Representative to fulfill REACH responsibilities. US companies that violate REACH are subject to penalties in the country they exported to, and penalties for REACH violations vary by country.
REACH offences generally fit into one of four categories:
Registration and evaluation, such as marketing an unregistered substance;
Authorisation and restrictions, such as exporting to the EU an SVHC without a use authorisation;
Supply chain, such as supplying a substance without providing the recipient with a safety data sheet;
Downstream users, such as failing to control risks identified in the safety data sheet.
REACH penalties vary by country and typically include fines and injunctions. According to the ECHA, penalties must be 'effective, proportionate and dissuasive', and must adequately incentivise companies to comply with REACH obligations. Each Member State has its own enforcement regime to address REACH violations. Penalties can be administrative, criminal, economic, and financial with most countries imposing fines between $65,000 and $130,000 per violation. Member States may also utilise injunctions, such as market withdrawal order, orders to stop an infringing procedure, and product confiscation.
Conclusion
US companies are not immune to REACH requirements or penalties and should incorporate REACH requirements into their environmental health and safety compliance programmes and their long-term planning. Although the law has been in force for only about five years, the regulatory scheme appears to be working as intended and companies should follow REACH developments closely and position themselves and their supply chains to shift away from chemicals that will ultimately be phased-out.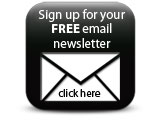 Understanding the REACH regulatory scheme is necessary not only to maintaining compliance in the EU by assigning the appropriate EU agent to register substances exported to the EU, but it may also prove beneficial if and when US chemical regulations are overhauled. With Toxic Substance Control Act (TSCA) reform on the horizon, many speculate that REACH legislation will inform a new US regime and could, at least in part, be a model.
Companies