East meets West
Asian producers have been assiduous in establishing India as a production centre for APIs and are now eyeing up companies in the West. Dishman md JR Vyas talked to Susan Birks about future trends in the global supply of ingredients
Dishman's Bavla facility has several new multipurpose units for API production
Asian producers have been assiduous in establishing India as a production centre for APIs and are now eyeing up companies in the West. Dishman md JR Vyas talked to Susan Birks about future trends in the global supply of ingredients
The new global economics have had a dramatic effect on the pharmaceutical sector, with Western multinationals increasingly sourcing APIs from independent manufacturers in India and, more recently, using Indian subsidiaries for contract manufacturing operations (CMO).
While the trend started with contract manufacturing deals such as Ranbaxy-Eli Lilly and Lupin-Cynamid, many other companies have since joined the race. Many of those Indian CMOs and API manufacturers are now looking to expand their capabilities by moving into "high-end" research. They are also buying up European operations and making strategic investments elsewhere.
Dishman Pharmaceutical & Chemicals, a CMO and a manufacturer of APIs and intermediates, quaternary compounds and fine chemicals, is one such globally-focused company. Headquartered in Ahmedabad, India, its recent strategy has been to acquire businesses around the globe that will enable it to capitalise on Big Pharma's change in sourcing strategy.
The change is being forced by the large healthcare institutions and governments in the West demanding cheaper, yet safer drugs, as Dishman managing director, JR Vyas, explains: "Five years ago, with innovation, Western drug manufacturers could go to market at any price. But those days are gone. They now have to follow the dollar-a-day pricing of the big US healthcare institutions.'
Regulations have also tightened every year in terms of the clinical trials and safety profiles required , further creating an interest in outsourcing. 'It makes no difference where the APIs are manufactures as long as it's in a US FDA approved plant," says Vyas.
While Big Pharma is maintaining plants in Europe for high-value products sourcing of the "sun set" products and those involving very large dosages will shift to India, believes Vyas.
"Most Western companies will focus on the low dosage, high-value products. The intermediates costing around $500/kg will be made in India, but when the cost of a material is at the $5,000/kg mark, the cost of production becomes irrelevant. At the moment, some 80% of intermediates are below the $500/kg range, providing plenty of potential for API outsourcing," says Vyas.
India is not the only market looking to benefit from these global price pressures. China is also developing rapidly in the life science arena. But Vyas believes the two nations have different offerings. "China is making its presence in commodity chemicals, but there is an evolution in India that is seeing more production of pharma intermediates."
He also believes that India's colonial background has provided it with a linguistic head start in dealing with Western commerce, as much of the workforce is used to speaking English.
spending spree

More recently India has found the financial clout to buy into that Western commerce. The majority of purchases by Indian companies have been European generics manufacturers. But Vyas believes this kind of operation has its limitations. While other companies have gone down the generics or drug formulation route, the vision at Dishman was always to be a CMO.
"The generics business will suffer erosion of price after patent maturity but in outsourcing, that's not the case. Also where a generic business can give rise to a conflict of interest, Dishman has been able to maintain a straightforward client relationship without fear of such conflict. Our customers are happy to work with us and see us as IP-protecting, long-term partners," he says.
The company has invested US$100m on acquisitions in Europe and is spending $20m in China, where it sees an opportunity to supply those companies wanting access to the cheapness of intermediates from China but through a recognised and established company.
It makes financial sense for Dishman, which currently imports some ingredients from China, to make intermediates in China, says Vyas. "We can do the manufacturing in China and cut our overall logistics costs. China's fuel and energy costs are being kept low by the government, which also reduces our production costs."

r&d knowhow
The company's European acquisitions, however, are more about a skills bank. "We want to build a manufacturing hub in the cheap manufacturing areas and a knowledge base in Europe which acts as a talent pool."
"While people in Europe don't seem to want jobs in manufacturing because of the unsociable hours, research remains a white collar job they are happy to be in." Vyas hints this is one reason why the company would not by a facility such as Morpeth, as they would never find the people to run it. But he believes good research activities are still to be found in Europe. "The technology transfer model supports our contract manufacturing operations."
Saudi Arabia is another region that Dishman is eyeing. There is not one major API manufacturer in the Middle East, notes Vyas. His company has already formed one joint venture through Arab Company for Drug Industries and Medical Appliances (ACDIMA) - a group founded on $1bn equity from 22 gulf nations that aims to improve access to medicines.
With its massive oil reserves, fuel and energy costs in the region are negligible. The country is also keen to establish new industries before the oil runs out. As a result, it is offering generous terms for joint ventures - although, getting Saudi investors to accept the slower rate of return on pharmaceutical investments compared with oil is a challenge, admits Vyas.
Price pressures have brought other change in the pharma sector with consolidation reducing the overall number of ingredient customers. But Vyas sees this consolidation as a benefit for the CMOs, giving rise to more business. "As more Big Pharma companies go the "preferred partner" route to cut down inventories and audits, they give us more projects," he says.
Dishman recently gained high potency capability through acquisition of Swiss company Carbogen Amcis AG. The company also plans to venture into biotech, a process already begun with the purchase of Symprotec, a contract research company in Manchester that offers synthesis, process research and is now adding biotech capabilities. It covers the whole spectrum of different chemistries, from design through to commercial production. 'This means our customers can talk to the same client all the way through," says Vyas.
Back in India Dishman's $80m dollar investment has bought the company a new build 80,000 sq ft site on the campus in Bavla, India, 500 km north of Mombai. This facility includes several production units, pilot scale facilities, six warehouses, an r&d centre, QA labs, stability testing, and the admin and other support facilities it needs to take on the research and manufacturing needs of Western companies.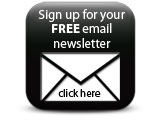 "Our vision is to become a $1m company through organic growth," says Vyas - and with the entrepreneurial spirit of the Indian nation, his company is unlikely to be the only one to reach that goal in the near future.
Companies