RFID project at sanofi-aventis
Works with Schreiner LogiData to develop solution
Sanofi-aventis has converted some of its logistics processes to RFID (Radio Frequency Identification) technology.
Working with Schreiner LogiData, a solution was developed to automate and optimise the company's production of insulin. As a result, the trays used to transport insulin vials are now equipped with RFID labels that store key manufacturing data. This allows the company to check what has been done to the vials, when and by whom at any point on the production line.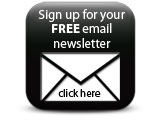 The information is directly available on the tray, and is 'a clear plus for quality assurance'.
Companies