3P Biopharmaceuticals finds major new investor
Contract Manufacturing | Finance
The CDMO specialises in the process development and GMP manufacturing of biologics
3P Biopharmaceuticals has found a major new investor in Keensight Capital. The CDMO specialises in the process development and GMP manufacturing of biologics.
The incorporation of this new main shareholder comes after Infarco, the previous major partner, decided to successfully culminate their strategic business venture. Therefore, this new partnership represents an important breakthrough for 3P.
By providing 3P with a qualitative and quantitative leap in terms of capacity, equipment, technology, talent, and by promoting a stimulating professional environment, Keensight will consolidate 3P's CDMO international market position.
Dámaso Molero, 3P Biopharmaceuticals CEO, explained: "This is an exciting new chapter for 3P Biopharmaceuticals. We are extremely enthusiastic to work with Keensight Capital at such a crucial moment for our industry. With their global footprint and their expertise in the biologics field, I am highly confident that Keensight team will help us reach significant milestones in the coming years."
Pierre Rémy, Managing Partner at Keensight Capital, said: "3P Biopharmaceuticals has differentiated in the market by offering an impressive range of services to its clients, it is one of the few EU midsized players with commercial manufacturing capabilities. We look forward to partnering with 3P in its efforts to further expand its scale and impact in the healthcare biotech field while retaining the entrepreneurial culture that helped 3P become what it is today. We are particularly excited to be working with such a talented team of individuals, many of whom have been together since the very beginning of 3P."
A new stage for 3P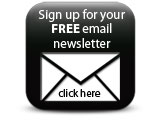 One of the distinguishing features of 3P has always been transparency. Consequently, as Dámaso Molero explained, "this new stage will reinforce our relationship with the current and future customers and will allow us to keep growing with each of them, and to accompany them in a solid, and robust vision of the future".
Companies