ACHEMA: PSL to exhibit nano containment dispensary isolator with contained drum hoist
Powder Systems Ltd (PSL) supports its customer's global expansion
PSL is exhibiting a dispensary isolator at Achema in June
PSL worked closely with the end user to develop suitable solutions for the company's high potent facility and is providing a dispensary isolator including a contained drum hoist mechanism. This safe solution is part of a global supplier agreement and PSL will exhibit its first solution at next month's Achema in Frankfurt, Germany.
During this year PSL will install the dispensary isolator into a GMP manufacturing plant in the US. Numerous operations will be processed inside this nano-containment isolator including drum offloading with safe drum chamber, dispensing, weighing and sampling. All of these operations will be carried out with a containment performance of 30–100ng/m³ in eight hours TWA which will be tested and certified by a third party hygienist prior to starting production.
PSL lab filter dryer
PSL will display the dispensary along with the company's lab nutsche filter dryer, the GFD.
The GFD is a smaller version of a production agitated nutsche filter dryer allowing easy lab scale filtration and drying with the same reliability and benefits as full-size filter dryers. This small-scale model is suitable for any laboratories' needs and is available in three filtration area sizes. Its technology supersedes methods such as Buchner filtration providing ergonomic and efficient drying. Due to its direct scale-up abilities, this vacuum lab filtration and drying unit is now available in stainless steel for higher pressure requirement, suitable for feasibility studies and trials before investing in a large-scale nutsche agitated filter dryer.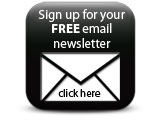 Hall 5.1 Stand C31
Companies