AMRI Burlington receives DEA approval to handle controlled substances
Contract Manufacturing | Regulatory
The addition of Schedule 2 compounds allows the plant to carry out controlled substance work in the lab and on the engineering/production side
AMRI's plant at Burlington, MA in the US has received approval to expand its current US Drug Enforcement Administration (DEA) registration to handle Schedule 2 and 2N controlled substances. The firm says the licence represents the DEA's acknowledgement of the plant's physical security and quality systems, including inventory control and documentation.
With its cGMP aseptic formulation and filling expertise, AMRI Burlington supports pre-clinical to commercial-scale production of liquid-filled and lyophilised parenterals. The addition of Schedule 2 compounds allows the plant to carry out controlled substance work, both in the laboratory and on the engineering/production side.
Steven Hagen, Senior Vice President of Pharmaceutical Development and Manufacturing at AMRI, said: 'As part of its fully integrated global contract services offering, AMRI has the expertise to support cGMP production for a wide spectrum of products across platform technologies, both at the small and large scale.
'The DEA's recognition of the security and documentation systems at the Burlington facility is just another example of how AMRI's formulation and filling capabilities can meet the various needs of the pharmaceutical and biotechnology industries.'
He added that receiving DEA approval to handle controlled substances demonstrates AMRI's continued ability to offer compliant, quality manufacturing process options to customers.
The expanded registration will allow Burlington to offer filling services for Schedule 2, 2N, 3, 3N, 4, and 5 controlled substances, as well as offer these services to complement more of the projects handled by the firm's Rensselaer site.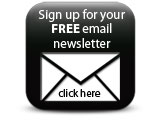 At this plant AMRI provides contract cGMP manufacturing of bulk active pharmaceuticals and advanced intermediates and holds a DEA controlled substance licence permitting the manufacture of Schedule 1 to Schedule 5 controlled substances.
Featured Companies