AMRI presents final Phase I clinical studies results of obesity compound
Company has decided not to progress ALB-127158(a) toward Phase II clinical studies
AMRI has announced the final results from its Phase I clinical studies on its novel MCH 1 receptor antagonist, ALB-127158(a), during the 29th Annual Scientific Meeting of the Obesity Society in Orlando, US.
Dr Nicholas Moore, director of development and pharmacology at AMRI, reported results from a second Phase I study showing cerebrospinal fluid (CSF) drug levels were achieved with a single 400mg oral dose of ALB-127158(a). The finding is significant in that it indicates brain/CNS penetration and suggests the compound will reach the drug target receptor in the brain.
Dr Moore also reiterated previously reported results from a placebo-controlled study that evaluated the safety, tolerability and efficacy of ALB-127158(a). The study, comprising the single ascending dose (SAD) and 14-day multiple ascending dose (MAD) arms, included standard safety assessments, ECG monitoring, and PK measurements.
ALB-127158(a) was well tolerated in both the SAD and the MAD. Reported events were mild and showed little dose relationship. One of the most common events reported in both the SAD and the MAD was loss of appetite. Reductions in 'hunger', 'desire to eat' and test meal consumption were observed. The study met both its primary and secondary objectives, demonstrating safety and tolerability.
Analysis of the CSF and other data suggested a higher than predicted dose would be required for chronic treatment. Therefore AMRI has decided not to progress ALB-127158(a) further.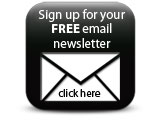 'Although we have decided not to progress ALB-127158(a) toward Phase II clinical studies, we have multiple follow-on compounds that we believe may show better potential for partnering and clinical development,' said Dr Bruce Sargent, senior vice president of drug discovery.
Featured Companies