AMT to supply manufacturing for gene therapy product
Contract Manufacturing | Finance | Ingredients | Research | Regulatory
For a rare genetic disorder in children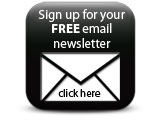 Amsterdam Molecular Therapeutics (AMT), a Dutch leader in human gene therapy, has agreed with a consortium that includes Institut Pasteur, Paris, France and a group of French research institutes, to support the clinical development of a novel gene therapy to treat Sanfilippo B. This rare genetic disease affects new-born children and leads to progressive neuronal degeneration and death. So far there is no approved therapy available.

Institut Pasteur will lead the development programme and sponsor the initial Phase I/II clinical study of a gene therapy to replace an enzyme (alpha-N-acetylglucosaminidase) that is missing in brain cells of Sanfilippo B patients. This enzyme is specifically required for the degradation of heparan sulfate glycosaminoglycans (GAGs), essential carbohydrate molecules used to build tissue. The accumulation of incompletely degraded GAG molecules triggers a cascade of pathological events leading to neuronal dysfunction and death.

AMT will manufacture and supply the adeno-associated viral 5 (AAV5) gene therapy product. The French Muscular Dystrophy Association (AFM), a consortium member, will fund the development programme through to completion of the Phase I/II clinical study, including all AMT manufacturing costs.

AMT will receive a payment of €1.8m. If the consortium successfully demonstrates proof of concept in the Phase I/II study, AMT will have an option to acquire full commercial rights. The Phase I/II clinical study is scheduled to begin before 2013.

AMT has a cGMP-licensed, 375m2 manufacturing facility to produce its AAV vectors for gene therapy products.

The company's lead product Glybera, a gene therapy for the treatment of lipoprotein lipase deficiency (LPLD), is currently under review by the European Medicines Agency (EMA). If approved, Glybera will be the first gene therapy product to be marketed in Europe. AMT also has a product pipeline of several gene therapy products in development for haemophilia B, Duchenne muscular dystrophy, acute intermittent porphyria, and Parkinson's disease.